IP Video Surveillance Delivers More Value than Traditional Analog Solutions
The demand for video surveillance technology continues to increase as organizations seek to protect critical infrastructure and provide a safe, secure environment for employees, customers and guests. Operators of office buildings, hospitality venues, retail establishments, hospitals and schools are implementing video surveillance solutions to protect against a variety of risks — from physical violence to theft and fraud. Surveillance solutions are also being deployed as part of "smart cities" projects.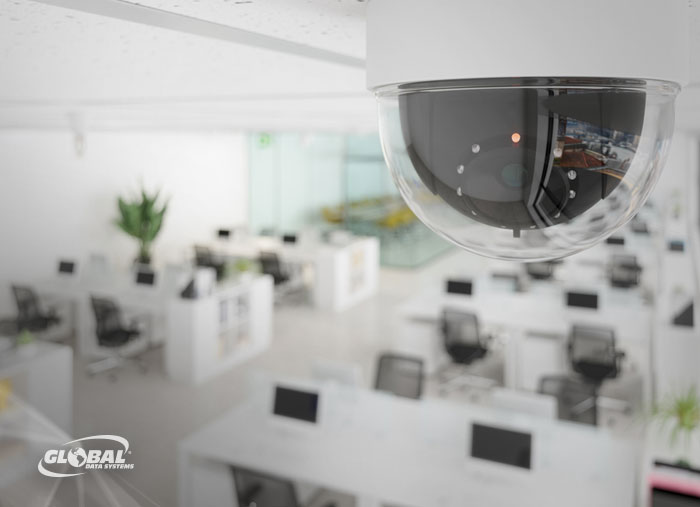 But video surveillance isn't just for security. Organizations in a number of industries are using video surveillance in conjunction with Internet of Things (IoT) initiatives to monitor equipment, business processes and customer behavior. Many organizations are also using surveillance cameras with thermal capabilities as part of their COVID-19 pandemic response.
According to a new report from Research and Markets, the global video surveillance market is expected to grow from $42.9 billion in 2021 to $69.1 billion in 2026, a compound annual growth rate of 10 percent. While traditional analog solutions remain a solid part of the video surveillance landscape, IP-based video surveillance solutions are expected to see the highest growth. Sophisticated features, easy-to-use management tools and analytics capabilities are driving uptake of IP video surveillance technology.
Benefits of IP-Based Video Surveillance Solutions
IP video surveillance uses digital cameras and network video recorders (NVRs) to deliver high-quality video across a data network for real-time or future viewing on virtually any Internet-connected device. This allows administrators to manage and maintain video surveillance like any other network application.
Operators of office buildings, hospitality venues, retail establishments, hospitals and schools are implementing video surveillance solutions to protect against a variety of risks.
The shift to IP video surveillance is being driven by the following industry trends:
Lower technology costs
Faster deployments
Simpler user interfaces
Industry-specific solutions
Anytime, anywhere access
Analog solutions simply can't match IP-based solutions for efficiency, quality, reliability, accessibility, flexibility and scalability. In addition, IP video surveillance solutions can be fully integrated with other safety and security systems, as well as with point-of-sale systems, time-and-attendance software and other third-party applications. Combining video capture with these tools can aid in the detection of fraud and streamline investigations.
High-resolution imaging is another major benefit of IP video surveillance solutions. Many of the latest IP video cameras offer much higher picture quality than their analog counterparts. For example, a 1 megapixel IP camera applies 720 pixels per foot to the target recording area compared to just 240 pixels per foot for an analog camera. That means fewer IP cameras are needed to get the desired coverage, reducing capital investments and overhead costs.
Value of Networking Expertise
Because IP video cameras are connected to the network, it's important to partner with a technology provider who understands networking technology. Many traditional video surveillance companies lack this expertise.
A technology solutions provider with experience in enterprise networks can deliver IP video surveillance solutions that meet the most demanding requirements. The provider will begin by performing an assessment to ensure the network can support video surveillance data traffic without impacting other mission-critical applications. Additionally, the provider can extend the network infrastructure to enable the placement of video cameras for optimal coverage.
Some IP video cameras offer Wi-Fi connectivity. This can enable installation in outdoor and hard-to-reach areas, but the Wi-Fi network may have to be expanded to provide the necessary capacity and coverage.
Best-in-class networking providers also offer monitoring and management of the video surveillance hardware and responsive support. This will reduce the burden on in-house IT teams.
Video surveillance has become a mission-critical component of the enterprise IT environment. It pays to partner with networking experts who can provide a turnkey solution that will best meet your business objectives.
---
Benefits of Managed IT Services from Global Data Systems
Strategic Managed IT: We help you solve your technology related business problems.
Connectivity: We get you reliable, secure connectivity anywhere in the western hemisphere in 48 hours.
Support: When you need help simply call our 24x7x365 support number.
Billing: Instead of managing hundreds of vendors - get one, easy to read bill from GDS.