How to Select a Managed Backup Services Provider
Although the consequences of data loss are well understood, a shocking number of businesses don't have an adequate backup strategy in place. Recent research from IDC finds that 60 percent of organizations across North America and Western Europe experienced unrecoverable data loss over the past 12 months, largely due to infrequent, inadequate or nonexistent backup routines.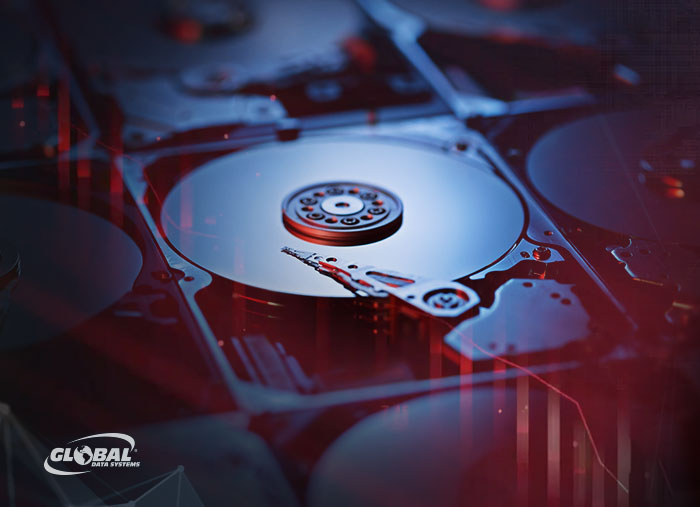 The unfortunate truth is that backup has become a huge pain for IT organizations. Data growth is outpacing advancements in backup technologies and processes, making it nearly impossible to complete backups within a reasonable window.
Meanwhile, backup processes keep getting more complicated, time-consuming and expensive as data is scattered across multiple cloud platforms, branch offices and remote users' endpoint devices. Worse yet, backup is increasingly unreliable — a recent Vanson Bourne survey found that nearly 60 percent of all backup jobs fail.
Backup Best Practices
A managed backup solution allows organizations to improve their backup operations while offloading management responsibilities. In this approach, backups are carried out by a qualified managed services provider (MSP) that is deeply familiar with the latest backup technologies, techniques and tools. It ensures high levels of stability and predictability while allowing you to optimize costs and offload management burdens.
Leading providers will also ensure a best-practices approach to data backup, including implementation of the 3-2-1 backup rule, which states that you should store three copies of your data on two different types of media, with one at an offsite location — usually either in the cloud or on your provider's server.
60 percent of organizations experienced unrecoverable data loss over the past 12 months.
Additionally, an MSP will test backups frequently to ensure they are working properly and readily available in the event of a system failure or some other business disruption. Providers will also make sure there is a clear recovery plan for all your data, whether in the cloud or on-premises.
Factors to Consider
As always when considering potential partners for critical technology services, organizations must do their due diligence when evaluating potential managed backup providers. MSPs can have varying levels of skill and expertise. Here are a few questions to help you find a provider that's a good fit for your company:
Where will my data live? Providers may back up your data to an appliance at your location, to an offsite data center or to cloud storage. Look for someone that can provide all three options.
What is the backup schedule? At a minimum, your provider should run daily incremental backups and weekly cumulative backups. Backups should run automatically on a predefined schedule rather than relying on someone remembering to initiate them manually.
Can you meet my RPO and RTO targets? RTO (recovery time objective) is the time it takes to restore a system. RPO (recovery point objective) is the maximum acceptable time data can be lost before significant harm occurs.
Is there an immutable backup option? An immutable backup is one that cannot be altered or deleted, even by an administrator. It ensures that backup data is safe from any attack or system failure.
How secure are you? Look for providers with data centers that are fully compliant with key standards, such as SSAE-16 SOC 1 Type II. They should also offer end-to-end data encryption and ransomware protection.
Will you grow with us? As companies grow, so do their data stores. Look for a provider with on-demand scaling to ensure they can expand your capacity to meet changing requirements.
Data backup has become so costly and complex that many companies simply elect to skip the whole process. That is a risky practice given the increasing financial and operational costs of data loss. A managed backup engagement with GDS can provide your company with robust protection and peace of mind. Contact us today to learn more.
---
Benefits of Managed IT Services from Global Data Systems
Strategic Managed IT: We help you solve your technology related business problems.
Connectivity: We get you reliable, secure connectivity anywhere in the western hemisphere in 48 hours.
Support: When you need help simply call our 24x7x365 support number.
Billing: Instead of managing hundreds of vendors - get one, easy to read bill from GDS.