How Managed Infrastructure Services Enhance Efficiency, Agility
Even as organizations move more workloads to the cloud, most still require on-premises hardware, software and network services to support those workloads and to maintain more direct control of mission-critical data and other assets. However, managing in-house IT infrastructure is becoming more costly and complex than many companies can reasonably handle.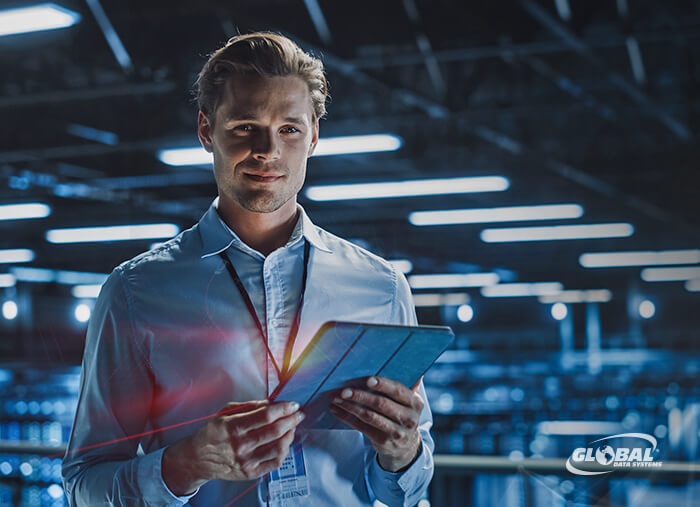 It's estimated that companies spend up to half of their IT budget on basic infrastructure upkeep. Physical servers, routers, switches, wireless access points, applications, operating systems and databases all require regular monitoring, maintenance and updates. All of these components have a limited lifespan, so there will eventually be replacement costs as well.
Opportunity costs could be even more significant. IT pros spend up to a third of their time on routine maintenance tasks — time that could be better spent learning new skills, researching new technologies or developing new services and products that could improve operations or increase revenue.
Finding, Keeping Talent a Continuing Issue
Keeping up with new trends and technologies is a luxury overextended IT pros often can't afford, and that can lead to hidden infrastructure management costs. Issues are more difficult and expensive to resolve when staff is unaware of the latest tools and problem-solving methodologies. In addition, IT infrastructure changes constantly. Organizations frequently add new assets, remove others or upgrade existing components, which makes connecting, reconfiguring and maintaining components such time-consuming and ongoing challenges.
It's estimated that companies spend up to half of their IT budget on basic infrastructure upkeep.
More organizations are choosing to outsource IT infrastructure management to address these challenges while also reducing risk, enhancing performance and accelerating modernization. Analysts say the global market for managed infrastructure services is experiencing double-digit annual growth and will reach a total value of $64.51 billion by 2026.
In a managed infrastructure arrangement, a service provider with a deep staff of IT professionals will monitor, maintain and support all components of your technology environment remotely from a network operations center (NOC) on a 24x7 basis. This ensures the timely detection and resolution of potential problems, thus reducing the risk of downtime.
Get an Assist with Modernization
Moreover, leading providers have the expertise, tools and methodologies to identify upgrades that can reduce dependency on legacy infrastructure and facilitate modernization efforts. Infrastructure modernization can enable new levels of standardization and consolidation, reduce complexity and deliver increased efficiency and agility.
Providers also enhance security by orchestrating advanced solutions such as next-generation firewalls, end-to-end encryption, content filtering, access controls and multifactor authentication. They will also ensure that all security patches and updates are applied in a timely fashion, and perform proactive maintenance to prevent many problems and reduce the risk of cyberattacks.
You can access all of these services and more through the GDS Global Insight Elite IT Infrastructure Management solution. Offloading your infrastructure management burden to our team provides relief from ongoing skills shortages and frees your staff to focus on more strategic endeavors.
Contact us to schedule a call to discuss how our managed infrastructure solution can help your organization reduce costs and complexity while driving innovation.
---
Benefits of Managed IT Services from Global Data Systems
Strategic Managed IT: We help you solve your technology related business problems.
Connectivity: We get you reliable, secure connectivity anywhere in the western hemisphere in 48 hours.
Support: When you need help simply call our 24x7x365 support number.
Billing: Instead of managing hundreds of vendors - get one, easy to read bill from GDS.