How Do You Know If You Need Managed Security Services?
According to the Center for Strategic and International Studies, cybercrime costs the U.S. economy about $100 billion each year. As soon as you think you have one threat properly defended, a new, more dangerous threat emerges. This is why organizations continue to make major investments in IT security, to prevent data breaches and minimize their impact and to satisfy increasingly complex regulatory compliance requirements.
Despite these investments, the bad guys still have the upper hand. ESG's annual survey on the state of IT found that the biggest IT skills gap is in the area of cybersecurity. Many organizations have security tools and services in place, but they don't have the expertise to manage and monitor their security infrastructure. And the problem has steadily gotten worse during the past five years — 51 percent of ESG survey respondents said a shortage of cybersecurity skills was problematic in 2018, up from 23 percent in 2014.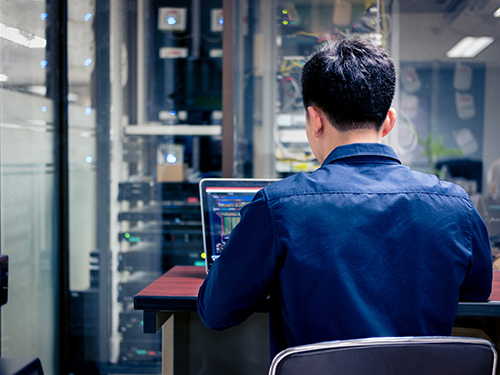 A dangerous threat climate, strict data privacy and protection regulations, and the security skills gap have driven the growth of the managed security services market.
Managed security services refer to the outsourcing of all or a portion of security functions to a managed security services provider (MSSP). An MSSP can handle:
Ongoing monitoring and management of firewalls
Intrusion prevention systems & other security tools
System upgrades and changes
Patch management
Vulnerability assessments
Penetration testing
Security event correlation
Alerting, incident response, threat intelligence and other functions.
The obvious advantage of managed security services is having your security tools monitored and managed by a team of experts rather than attempting to recruit, retain and provide continuing education for an in-house team.
Remember that skills gap? It is extremely difficult to find experienced cybersecurity specialists. Security can be managed just as effectively from a remote location as on premises. When you outsource, you have access to enterprise-level security personnel and best practices, which reduces the risk of data loss and exposure, business disruption, reputational damage and other issues associated with data breaches.
The advantage of managed security services is having your security tools monitored and managed by a team of experts
When looking for an MSSP, the most important capability to look for is security expertise. Does the MSSP have the knowledge to reduce risk by effectively monitoring and managing your security infrastructure? Do they have the track record, references and case studies to prove it? What tools do they use? Are those tools compatible with yours, or will you have to make additional investments? Do they offer services that address your top security priorities? Is their flexibility in the services the MSSP offers?
Do you need managed security services?
If you have in-house expertise that's comparable to the expertise of an MSSP, or you have the resources to bring in that expertise, outsourcing is unnecessary. If you have effective systems in place for monitoring and updating security tools, detecting and removing known and unknown threats, and responding to security incidents before major damage is done, you don't need managed security services. If you have the ability to stay up to speed on compliance requirements and update security policies when those requirements change, you'll be just fine.
The question is: How confident are you in your IT security tools, expertise and strategy?
If you think your IT team could use some outside help, contact us to learn more about how managed security services can reduce the risk of data breaches and compliance violations across your organization.