How a Fully Managed Network Clears a Path to Modernization
The transition to hybrid and remote work models places considerable strain on legacy network architectures, forcing organizations across the globe to address increased demand for bandwidth, cloud access and borderless security. Eight in 10 organizations report they are struggling to meet current business requirements with their existing infrastructure, according to a recent IDG study.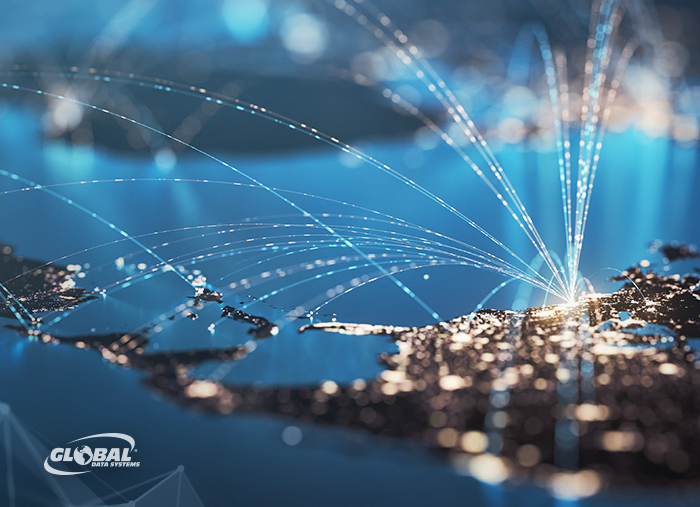 Network modernization can resolve these challenges, but modernization projects tend to be messy, costly and time-consuming. Most companies lack the personnel and expertise to tackle such a major transformation while simultaneously managing day-to-day responsibilities. That's why more businesses are choosing to work with preferred partners with the resources to deliver fully managed network solutions.
In a managed network arrangement, organizations can source all wired and wireless network infrastructure, software and support services from a third-party provider, offloading both the operational overhead and the capital investments of traditional on-premises networking equipment. Best-in-class providers also offer network access and transport services as well as network optimization, administration, managed firewalls and more.
Increased Adoption
Demand for managed network solutions has increased rapidly over the past two years due to the pandemic-driven acceleration in digital transformation efforts. Increasingly complex business applications, real-time communication apps and cloud services all place great demands on network architectures that weren't originally designed to handle such workloads.
Traditional networks rely upon rigid, hard-to-maintain legacy technologies that often must be manually configured, provisioned and deployed. That's no longer practical, given the expanding reach and scale of modern networks. Most organizations need networks that can automate manual tasks and streamline operations in ways that free up resources and enable new levels of speed, efficiency, scale and cost-effectiveness.
That's why analysts expect the market for managed network services to more than double over the next 10 years — from $61.9 billion in 2022 to $130.9 billion by 2032, according to a new report from Future Market Insights.
How GDS Can Help
GDS has invested in the resources and expertise to help customers address their network modernization needs. Through our GDS LINK PRO service, we provide all the technologies needed for an agile and reliable infrastructure, making it an ideal solution for customers with limited or no IT staff and multiple remote sites.
Our solutions cover both LAN and wireless LAN infrastructure. LINK PRO LAN features multiple enterprise switching options built on proven Cisco hardware. LINK PRO WLAN includes multiple enterprise-class Wi-Fi 6 controllers and access points (APs). All switches and APs include integrated Layer 7 fingerprinting, allowing easy identification and control of individual users and devices.
The market for managed network services to more than double over the next 10 years.
We also support customers with the hardware, software and connectivity necessary for switching to a software-defined WAN (SD-WAN) architecture. Intelligent routing and path selection features help ensure optimal network and application performance. Additionally, we manage security risks through the application of next-generation firewalls, end-to-end encryption, content filtering and other advanced security features.
End-to-End Solution
All engagements begin with an assessment of the customer's business and technology requirements in order to craft a solution that will meet current and evolving needs. All equipment is remotely configured in our 24x7x365 Network Operations Center (NOC) and shipped to each site to minimize business disruption.
Our technicians install equipment at each site and ensure that it is functioning optimally, and our certified network engineers manage the entire solution from our NOC. Our state-of-the-art monitoring and alerting tools help them ensure that the network is available, secure and performing optimally.
Legacy technologies designed for traditional workflows are no longer adequate for addressing evolving network demands. We'd welcome the opportunity to discuss the many benefits of managed networks and our LINK PRO solution. Contact us for more information or to set up a consultation.
---
Benefits of Managed IT Services from Global Data Systems
Strategic Managed IT: We help you solve your technology related business problems.
Connectivity: We get you reliable, secure connectivity anywhere in the western hemisphere in 48 hours.
Support: When you need help simply call our 24x7x365 support number.
Billing: Instead of managing hundreds of vendors - get one, easy to read bill from GDS.