8 Considerations for Choosing a Managed Services Provider
When an e-mail server crashes, a network hub goes on the blink or a mission-critical application fails, companies with limited or overburdened IT staff often depend on a managed service provider (MSP) to come to the rescue. However, this technology-centric perspective doesn't take full advantage of the benefits an MSP can offer.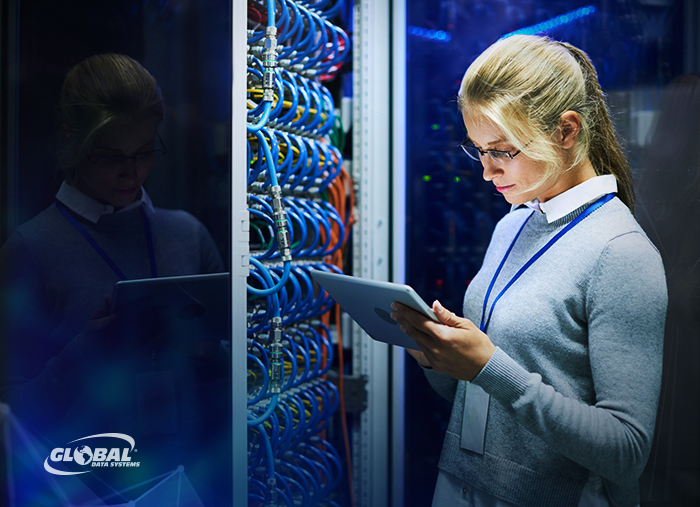 Yes, MSPs create value by helping you save time, money and effort on technology-related tasks. But a trusted MSP can deliver far more strategic value to your business by streamlining workflows, driving innovation, enhancing communication and improving decision-making.
When considering potential MSP partners, it is important to evaluate candidates based on multiple factors. Pricing, contract structure and service levels will be among the key selection criteria. However, many other factors will impact how the relationship plays out over the long run. Even if you only need the most basic services right now, there's a good chance you will eventually require more high-level services.
A rigorous evaluation process can help you choose a dependable partner who understands your business, provides credible advice and always works in your best interest. Here are eight key capabilities you should consider when assessing MSPs:
1. Relevant Experience
Past performance may not guarantee future results, but it is a strong indicator. It's always a good idea to look for well-established firms with demonstrated experience in the types of technologies and services that you require. Always ask for customer referrals and testimonials.
2. Effective Onboarding Processes
Any MSP you're considering should have a well-defined onboarding process that sets the right tone for the relationship. The provider should devote considerable resources to learning about your IT environment, business processes, employee responsibilities and vendor agreements. This will allow them to prioritize critical issues and establish key performance indicators for measuring progress.
A trusted MSP can deliver far more strategic value to your business by streamlining workflows, driving innovation, enhancing communication and improving decision-making.
3. Comprehensive Assessments
Providers should assess the IT environment before beginning work to ensure the underlying network can support any changes or upgrades. A thorough network readiness assessment will evaluate your existing hardware and software portfolio, service levels, device configurations and bandwidth. Security assessments will provide a baseline understanding of any potential vulnerabilities.
4. Customizable Services
Providers typically offer network monitoring and maintenance, but you may require more specialized services such as network design, managed security services, help desk support and Level 3 engineering support. Ideally, your provider should have proficiency in a broad range of technical disciplines with the ability to create a customized suite of services and solutions that fit your specific needs.
5. Strategic Planning
In addition to handling basic IT functions such as maintenance, updates and security patching, MSPs should be able to provide guidance on management and strategic initiatives. Many providers offer access to a virtual CIO who can create a fully formed roadmap for adopting and using leading-edge solutions.
6. Facilities
Take a tour of the MSP's facilities to get an understanding of their technical capabilities. Do they have their own network operations center (NOC) or do they outsource services to a different provider? If they outsource, make sure the service level agreements and other contractual arrangements they have with their provider align with your business requirements.
7. Vendor relationships
Leading MSPs cultivate close relationships with established vendors who can provide them support and direction. Through these relationships, MSPs may be able to offer their customers product discounts, engineering expertise, faster order fulfillment and more.
8. Remote Support
Employees working outside the office frequently encounter technical issues they can't resolve themselves. Look for an MSP with demonstrated experience providing remote monitoring and management. Because remote workers tend to work unusual hours, it's also a good idea to work with providers who offer 24x7 help desk support.
Choosing a technology partner for your business is a big decision requiring careful consideration. We'd welcome the opportunity to demonstrate our capabilities. Schedule a discovery call with one of our solution experts to learn more about our managed services offerings.
---
Benefits of Managed IT Services from Global Data Systems
Strategic Managed IT: We help you solve your technology related business problems.
Connectivity: We get you reliable, secure connectivity anywhere in the western hemisphere in 48 hours.
Support: When you need help simply call our 24x7x365 support number.
Billing: Instead of managing hundreds of vendors - get one, easy to read bill from GDS.