Why You Should Make IT Risk Management a High Priority
Risk management was a classic back-burner issue in many IT organizations for years. Faced with tight budgets, staff shortages and day-to-day deadlines, most were inclined to focus their resources on their immediate needs. However, rapidly expanding attack surfaces are forcing organizations to make risk management a higher priority in 2023.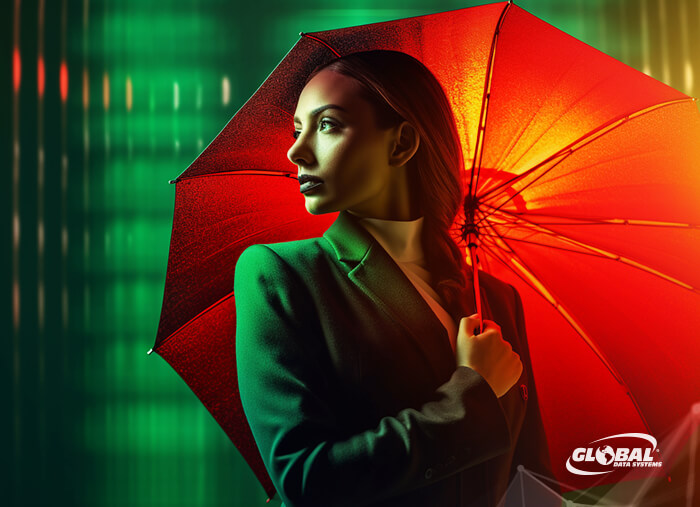 Faced with the increased likelihood of data breaches, ransomware attacks and other cyber threats, nearly two-thirds of U.S. companies say they are increasing their investments in IT risk management in 2023. Roughly the same number say they plan to unify risk management with compliance programs to eliminate silos, make better use of limited resources and ensure a consistent response to leading threats.
Hybrid work models have created additional exposure for most organizations. With remote users connecting to network and cloud resources using a wide variety of endpoint devices, it greatly increases the number of possible entry points for unauthorized access into systems and environments. The FBI reports that cybercrime increased by 49 percent in 2022, with total losses exceeding $10 billion.
The Risk Spectrum
Cybersecurity threats such as ransomware attacks, phishing scams and data breaches aren't the only risks to IT resources, however. Other potential issues that can impact IT operations and disrupt business include:
Rapidly expanding attack surfaces are forcing organizations to make risk management a higher priority in 2023.
Increased regulatory scrutiny and compliance requirements
Cloud configuration errors leading to data loss or leakage
Physical failures related to damaged, corrupted or outdated IT resources
Supply chain vulnerabilities, including potential disruptions due to geopolitical and economic factors or natural disasters
Emerging technologies such as artificial intelligence that introduce new risks and challenges
Human errors such accidental data deletion, device configuration errors and poor password practices
What is IT Risk Management?
IT risk management is the process of evaluating the potential impact of risks on an organization's IT environment and implementing measures to minimize those risks. The first step is to identify risks by conducting a thorough assessment of the entire IT environment to identify potential vulnerabilities that could lead to attacks, breaches, system failures or other negative outcomes.
The next step is to analyze the likelihood and potential impact of each risk using either quantitative or qualitative analysis. Quantitative risk analysis involves the use of mathematical formulas based on objective, measurable data to estimate a risk's potential costs and impact. Qualitative analysis, meanwhile, relies on the subjective judgment and informed opinions of experts to assess whether a risk is likely to have a low, medium or high impact.
Organizations can then use those results to create a risk assessment matrix, a visual representation of the analysis showing each risk's level of probability and severity. This holistic view makes it easier to focus mitigation efforts on the risks that pose the greatest threat.
A Unified Approach
The final step is to develop and implement mitigation strategies for the identified risks. This may involve implementing technical controls such as firewalls, encryption and access controls. It's also advisable to implement policies and procedures to ensure that employees are aware of and adhere to IT security best practices.
Because compliance efforts can cover much of the same ground, more organizations are looking to unify compliance and risk management processes to improve resource utilization. Governance, risk and compliance (GRC) software streamlines the process by automating evidence collection, risk assessments, remediation, risk reporting and compliance activities.
Facing increased exposure due to expanded attack surfaces and increasing regulatory requirements, IT organizations are looking for new ways to identify and minimize risk. GDS offers a variety of assessment and compliance solutions for boosting your security posture. Contact us to discuss ways to enhance your risk management capabilities.
---
Benefits of Managed IT Services from Global Data Systems
Strategic Managed IT: We help you solve your technology related business problems.
Connectivity: We get you reliable, secure connectivity anywhere in the western hemisphere in 48 hours.
Support: When you need help simply call our 24x7x365 support number.
Billing: Instead of managing hundreds of vendors - get one, easy to read bill from GDS.