Managed SD-WAN Improves Network Management and App Performance
In an era of distributed computing environments, software-defined WAN (SD-WAN) has emerged as the most efficient way to manage the increased network traffic and intensified connectivity demands required to link rising numbers of people, devices and applications. The benefits are so compelling that some industry analysts anticipate triple-digit growth of the SD-WAN market over the next year.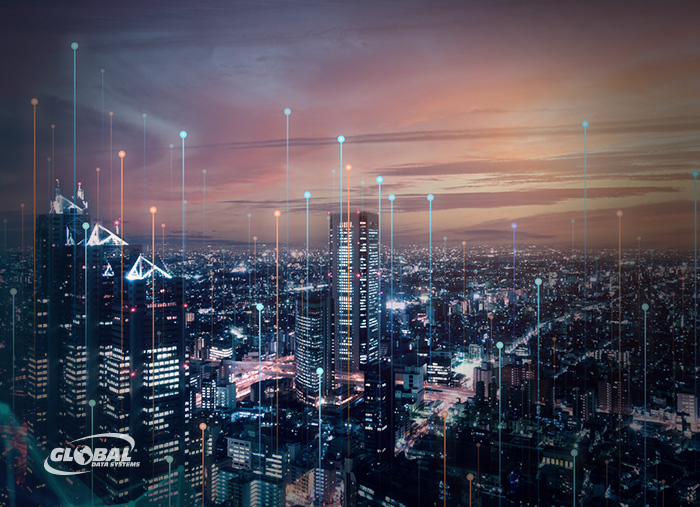 A new Techaisle survey predicts SD-WAN adoption will grow by 145 percent in the U.S., with much of that growth driven by midsize enterprises looking to simplify network management, improve application performance and ensure consistent connectivity across multiple locations. Two-thirds of midmarket firms are either moderately or extremely aware of SD-WAN, according to the survey. About 25 percent of those companies have already adopted SD-WAN, and an additional 32 percent plan to deploy the architecture within a year.
Increased reliance on cloud applications and services coupled with the demands of remote and hybrid work models have made network management far more complicated than it was just a few years ago. According to the Techaisle survey, IT staffs report that they spend nearly half their time troubleshooting network-related issues.
Traditional WAN Challenges
A recent Vanson Bourne survey confirms the management burden. Nearly 80 percent of IT decision-makers surveyed said their teams are unable to complete strategically important projects because they spend so much time on routine management tasks.
The problem is that traditional WAN architectures simply weren't designed for today's networking realities. The hub-and-spoke model was built to deliver applications from corporate data centers to branch offices before anyone envisioned the need to access dozens or even hundreds of cloud-based applications and services.
Software-defined WAN (SD-WAN) has emerged as the most efficient way to manage an organization's increased network traffic and intensified connectivity demands.
With no direct access to the Internet and cloud resources, WAN traffic must be backhauled to the data center before being redistributed to branch offices and remote employees — a technique that significantly degrades application performance and increases management challenges.
SD-WAN's virtualized infrastructure addresses these issues. With direct cloud connectivity, an SD-WAN can forward Internet traffic directly out to distributed locations without backhauling. Features such as application-aware routing, traffic prioritizing and automated provisioning further optimize connectivity.
Converting to an SD-WAN architecture can be a difficult process, however. Any project involving a major platform migration will almost certainly have some undocumented changes that could impact application performance and site-to-site connectivity. SD-WAN's multi-path connectivity options can also make traffic analysis and policy enforcement difficult.
Managed SD-WAN Benefits
Such issues are particularly imposing for organizations that lack the IT resources necessary to deploy, configure and manage an SD-WAN. Maintaining SD-WAN hardware, software and connections adds to the management burden. These responsibilities are leading more organizations to reconsider the DIY approach to SD-WAN implementation.
A fully managed solution such as our GDS Next Generation Connectivity (NGC) offering relieves organizations of much of the burden required to manage multiple network connections, critical applications and security. NGC delivers all the benefits of SD-WAN backed by around-the-clock monitoring, management and support by our networking experts.
Intelligent routing and path selection are among the key features of our solution. By dynamically routing traffic based on application requirements and bandwidth availability, we help ensure optimal network and application performance. Additionally, we manage security risks through the application of next-generation firewalls, end-to-end encryption, content filtering and other advanced security features.
SD-WAN adoption is on the rise as organizations seek improved management of increasingly distributed and complex networks. However, making the switch can be a challenging and time-consuming process. Contact us to learn more about the many benefits of a fully managed solution.
---
Benefits of Managed IT Services from Global Data Systems
Strategic Managed IT: We help you solve your technology related business problems.
Connectivity: We get you reliable, secure connectivity anywhere in the western hemisphere in 48 hours.
Support: When you need help simply call our 24x7x365 support number.
Billing: Instead of managing hundreds of vendors - get one, easy to read bill from GDS.