Layered Telemedicine Security Helps Keep Healthcare Data Safe
Once upon a time, doctors commonly visited sick patients in their homes. Although the practice has long since fallen out of favor, telemedicine creates a high-tech version of the house call by enabling real-time, two-way interactive video consultations between physicians and remote patients.
An American Medical Association study finds telemedicine is moving toward mainstream status, growing at better than 50 percent a year — far faster than other budding healthcare delivery options such as urgent care centers (14 percent), retail clinics (7 percent) and outpatient surgery centers (6 percent). Studies regularly find that telemedicine can increase staff efficiency and reduce costs while simultaneously improving quality of care, patient satisfaction and clinical outcomes.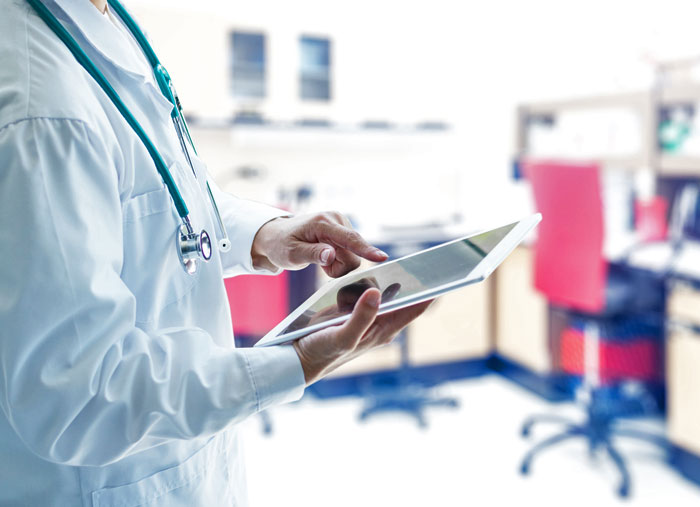 Telemedicine is moving toward mainstream status, growing at better than 50% per year.
Telemedicine Cybersecurity Risks
Telemedicine can introduce alarming risks, however. As with any practice based on digital information and communication technologies, there is potential for cyberattacks, including data theft, fraud and even physical attacks.
Last summer, for example, the U.S. Food and Drug Administration issued an alert that warned of vulnerabilities in some digital insulin pumps that could potentially allow hackers to take remote control of the devices. In issuing a recall for the Medtronic MiniMed 508 and MiniMed Paradigm series insulin pumps, the FDA noted that malicious actors could potentially withhold insulin from diabetic patients or even trigger a lethal overdose.
In a recent study, a team of Israeli researchers demonstrated that hackers could infiltrate a healthcare system's picture archiving and communication system (PACS) to manipulate MRI and CT images using malware. Researchers noted that malicious actors could launch such an attack against a political or business rival to add or remove evidence of cancer, heart disease or many other serious conditions.
More likely are less-menacing threats designed to steal patients' health information.
Hackers Targeting Healthcare Data
Healthcare is the most-hacked industry in the U.S., largely because healthcare data is incredibly valuable on the black market. Patient records typically include a wide range of valuable personal, medical and insurance data that hackers bundle into a comprehensive "fullz" package. A fullz healthcare package may sell for up to $250 on the dark web, compared to just $1 for a Social Security number.
HIPAA includes specific guidelines on protecting data in telemedicine systems. The privacy regulation requires healthcare providers to ensure that only authorized users have access to patient information, that they use secure communications to protect the integrity of the information, and that communications are monitored to prevent accidental or malicious breaches.
Protecting telemedicine data requires a multilayered security approach that addresses multiple attack surfaces:
Wireless LANs
IP networks
Cellular networks
Videoconferencing platforms
PACS and a plethora of connected devices.
Other potential targets are the applications that facilitate communications, monitor vital signs, track prescriptions and more. One study revealed that 84 percent of FDA-approved healthcare apps have security flaws that could cause private data to be exposed.
The GDS Approach
GDS works with industry leaders to help healthcare organizations deploy and secure effective telemedicine solutions. Our private software-defined WAN solution ensures reliable and secure connectivity featuring end-to-end encryption. Additionally, our Advanced Infrastructure Security Suite creates layers of protection for all elements of the telemedicine platform without hampering network performance.
Our security suite synchronizes multiple tools, including:
Next-generation firewalls with deep packet inspection to block traffic at the network perimeter
Identity-based and device-aware access control
Intrusion prevention
Malware detection
Content filtering and more
Our security team monitors and manages the solution from our Network Operations Center, conducting regular log and event analysis and providing regular reports.
Telemedicine is growing rapidly because it offers immense benefits for both patients and providers. However, healthcare organizations must secure the platform with layers of protection to ensure the privacy of sensitive data. GDS's suite of managed security solutions are just what the doctor ordered.
Benefits of Managed IT Services from Global Data Systems
Strategic Managed IT: We help you solve your technology related business problems.
Connectivity: We get you reliable, secure connectivity anywhere in the western hemisphere in 48 hours.
Support: When you need help simply call our 24x7x365 support number.
Billing: Instead of managing hundreds of vendors - get one, easy to read bill from GDS.