How IT Security Frameworks Can Help Reduce Risk
Cybersecurity may seem like a cat-and-mouse game, but the odds heavily favor the mouse. The cat must defend against all types of attack and quickly identify any potential security weaknesses. The mouse only has to find one vulnerability in order to elude the cat.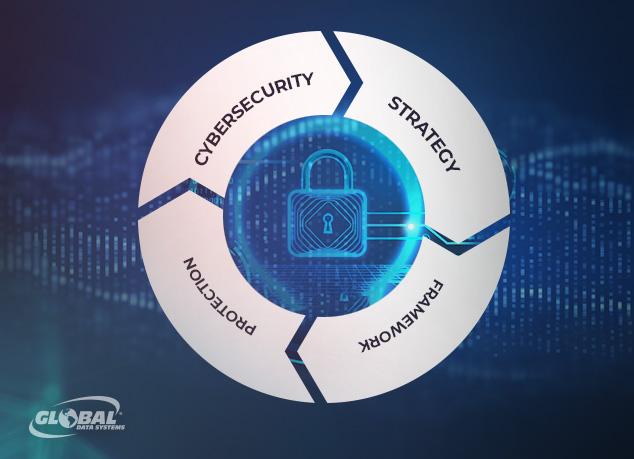 What's needed are guidelines for developing an effective cybersecurity strategy — a playbook, if you will, for the cat.
IT security frameworks provide that playbook. They condense industry standards and best practices into a set of guidelines for designing, implementing and maintaining a secure IT environment. This helps organizations overcome complexity and implement the right tools and processes to reduce cyber risk.
In a recent survey conducted by Dimension Research, 84 percent of U.S. organizations said they utilize a security framework, with 44 percent indicating that they use more than one. Survey respondents said that security frameworks help them enhance compliance (47 percent), achieve measurable security improvements (43 percent), and increase the automation of security controls (35 percent).
Common Frameworks
There are dozens of IT security frameworks available, each developed for a different audience. Three of the most widely used include:
National Institute of Standards and Technology (NIST) Cybersecurity Framework — an outline of foundational best practices based upon the concepts of Identify, Protect, Detect, Respond and Recover. Designed for federal agencies and industries vital to national and economic security, the NIST framework has been widely adopted by organizations of all sizes.
International Organization for Standardization 27001 — an internationally recognized standard for managing IT security applicable to public, private and nonprofit organizations. It provides a framework for implementing individual security controls and integrating them within the overall security environment.
The Center for Internet Security (CIS) Critical Security Controls — a framework developed by a community of cybersecurity specialists in the public and private sector. It is designed to help U.S. defense organizations address data losses, and includes multiple security controls and processes in a layered security approach.
IT security frameworks provide a set of guidelines for designing, implementing and maintaining a secure IT environment.
How to Choose the Right Framework
With so many frameworks available, how do you choose the right one for your organization? Here are some factors to consider:
Adaptability. While frameworks should provide a thorough, reliable and repeatable approach to cybersecurity, they should offer general prescriptions rather than rigid requirements. This allows you to adapt them to your particular environment and risk profile. The framework should also give you the ability to scale your security controls as threats, regulatory requirements and organizational needs change.
Agnosticism. It's important to look at who authored the framework and whether the guidance has been vetted by third-party subject-matter experts. There's nothing wrong with industry-specific frameworks — in fact, they can aid in regulatory compliance. However, they should not be focused on a particular technology, type of data or use case.
Assessment. Without some means of measuring your security risk before and after adopting the framework, it's impossible to know whether the guidance has been useful. The best frameworks incorporate assessments, quantitative metrics and KPIs for analyzing the effectiveness of the framework.
Acceptance. A framework that is generally accepted in the IT industry is likely to provide proven guidelines and be kept up-to-date as the security landscape changes. Using a framework that is widely adopted by other organizations in your industry can help ensure a consistent approach among business partners and aid in regulatory compliance.
How GDS Can Help
The cybersecurity experts at GDS are well-acquainted with IT security frameworks and can help you develop a strategy that will improve your organization's risk posture. We can then help you implement our fully managed cybersecurity solutions to put those principles into practice.
---
Benefits of Managed IT Services from Global Data Systems
Strategic Managed IT: We help you solve your technology related business problems.
Connectivity: We get you reliable, secure connectivity anywhere in the western hemisphere in 48 hours.
Support: When you need help simply call our 24x7x365 support number.
Billing: Instead of managing hundreds of vendors - get one, easy to read bill from GDS.