Closing the Security Skills Gap with Managed Security Services
Cybercrime has evolved into a full-blown existential threat, creating financial and operational burdens that many organizations simply cannot overcome.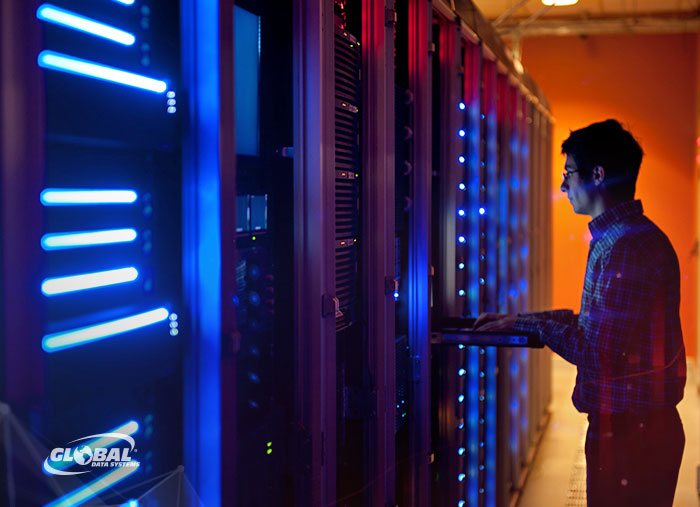 Following a record year for all forms of security threats in 2021, global insurer Hiscox says that up to 20 percent of European and American companies came close to insolvency due to security breaches. Small to midsized businesses (SMBs) are particularly vulnerable — the National Cyber Security Alliance claims 28 percent of all SMBs in the U.S. were forced out of business last year because of a cyberattack.
There's no end in sight, either. Worldwide IT security investments are increasing year after year, but cyber threats continue to evolve and accelerate. Analysts say cybercrime cost global economies over $6 trillion in 2021 and predict the cost will surpass $10 trillion annually by 2025.
Mind the Gap
A global cybersecurity skills gap is making it difficult to effectively confront the challenges. Organizations worldwide struggle to find, hire, train and keep qualified cybersecurity specialists. The number of unfilled cybersecurity jobs worldwide grew 350 percent over the last decade, with an estimated 3.5 million jobs currently open. Roughly two-thirds of U.S. organizations say their cybersecurity teams are understaffed.
There are several factors contributing to the shortage. First and foremost, there aren't enough people entering the field. Only about a third of high schools offer computer science classes, and only about 3 percent of college graduates have cybersecurity-related degrees. The few who do have the skills are usually hired by enterprise organizations that can outspend SMBs.
Organizations worldwide struggle to find, hire, train and keep qualified cybersecurity specialists.
Many organizations try to grow their own expertise with in-house training, but that's not a surefire solution, either. Only about a third of these companies say they are able to retain cybersecurity staff members once they've trained them, according to a recent report from the Hays US recruiting firm.
A managed security solutions provider (MSSP) can fill in the gaps for companies that have been unable to hire, train and retain qualified cybersecurity pros on staff.
MSSP Benefits
Top MSSPs will have a deep bench of certified security specialists with expertise across various security products. That gives them the flexibility to select best-of-breed solutions that meet the unique security needs of customers across a wide range of industries.
Many leading providers also use artificial intelligence and machine learning technologies to automate repetitive tasks and minimize human intervention for faster threat mitigation. For example, security orchestration, automation and response (SOAR) platforms create a framework for automating workflows and orchestrating multiple security technologies. AI-powered endpoint detection and response (EDR) solutions can learn to identify malicious files and take more proactive steps to block them.
Additionally, providers usually have around-the-clock security operations centers that continuously monitor and manage IT security tools and devices. MSSPs also take on critical ongoing tasks such as patch management, antivirus updates and vulnerability scanning. This not only enhances security but relieves the pressure on inhouse-IT teams, reducing the burnout that often results in turnover.
The cost benefits of working with an MSSP can be significant. Outsourcing to an MSSP frees organizations from investing in security appliances, software and monitoring, and maintaining in-house security skill sets. MSSPs are able to leverage economies of scale to reduce the cost of comprehensive network security.
Cybercrime is the fastest-growing form of criminal activity in the world, but most companies lack the talent and tools they need to fend off rising threats. If you need to close the cybersecurity skills gap in your organization, give us a call. GDS has developed a portfolio of managed security services that can help you maintain a strong security posture.
---
Benefits of Managed IT Services from Global Data Systems
Strategic Managed IT: We help you solve your technology related business problems.
Connectivity: We get you reliable, secure connectivity anywhere in the western hemisphere in 48 hours.
Support: When you need help simply call our 24x7x365 support number.
Billing: Instead of managing hundreds of vendors - get one, easy to read bill from GDS.