A Fragmented Approach to Cybersecurity Creates Risks and Management Challenges
Most IT teams have their hands full responding to user support requests, making sure backups run, patching servers, and handling a host of other operational tasks. It's difficult to find the time to sit down and develop an overarching cybersecurity strategy.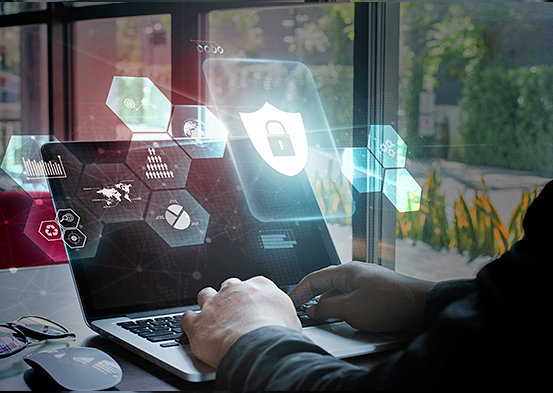 On top of that, the cybersecurity landscape is constantly changing, and attacks continue nonstop. According to a study by the University of Maryland's Clark School of Engineering, hackers attempt to access an Internet-connected computer every 39 seconds. IT teams often respond to these incidents by implementing additional security tools to address that particular form of attack.
The obvious downside to this reactive approach to cybersecurity is that you're responding to events that have already taken place rather than preventing them from occurring. You also wind up with a fragmented security environment that does not provide effective coverage.
Too Many Cybersecurity Tools
A new survey of cybersecurity and IT professionals conducted by Enterprise Strategy Group (ESG) find that 78 percent of organizations use more than 50 different cybersecurity tools, with 37 percent using more than 100. However, more tools do not equate to stronger security.
Security tools are often misconfigured, leaving organizations vulnerable to cyberattack
In fact, this piecemeal approach creates an overly complex environment that increases the risk of human error. The ESG survey finds that security tools are often misconfigured, leaving organizations vulnerable to cyberattack. The alerts generated by these tools also create "noise" that makes it difficult for IT teams to identify and prioritize the most serious threats.
Organizations often choose "best-of-breed" solutions from a variety of vendors, but that makes management more time-consuming and difficult. Additionally, a fragmented security environment increases costs, in terms of hardware investments, software licenses and administrative overhead.
In order to resolve these challenges, IT teams must develop a comprehensive cybersecurity strategy that's proactive rather than event-driven. But where do you even begin?
GDS Can Assess Your Cybersecurity Environment
GDS consultants and engineers can assess your current cybersecurity environment to identify gaps as well as overlapping security solutions. We will then determine the most serious threats to your organization so you can prioritize investments in solutions that will have the greatest impact. We recommend a layered approach that includes:
Perimeter security
Access controls
Intrusion prevention
Email and web security
Endpoint protections
Of course, security tools have to be monitored and managed in order to be effective. That's why it's important to consider your in-house resources in developing your cybersecurity strategy. If your in-house team is already stretched thin, it's going to be difficult to sustain a proactive approach and respond quickly to incidents and alerts.
Every cyber security solution GDS offers is fully managed by our experienced team. We provide industry-leading hardware and software and monitor it around-the-clock from our Network Operations Center. If we detect an event that requires further action or investigation, we will immediately take steps to mitigate the threat. We also keep your environment up-to-date as new threats emerge.
---
Benefits of Managed IT Services from Global Data Systems
When cyberattacks occur, there's a natural inclination to throw more security tools at the problem. However, organizations wind up with dozens of tools that increase costs and create management challenges. A better approach is to implement a comprehensive security strategy that addresses the most serious threats to your organization. GDS can help you determine what tools you need and deliver fully managed solutions that strengthen your cyber security posture.
Strategic Managed IT: We help you solve your technology related business problems.
Connectivity: We get you reliable, secure connectivity anywhere in the western hemisphere in 48 hours.
Support: When you need help simply call our 24x7x365 support number.
Billing: Instead of managing hundreds of vendors - get one, easy to read bill from GDS.