6 Ways to Protect Yourself from 'Peak Levels' of Ransomware
A new global study finds that the threat of ransomware remains at "peak levels," with half of organizations across all sizes, regions and industries falling victim to at least one attack last year. According to Fortinet's 2023 Global Ransomware Report, most organizations lack a clear strategy for dealing with increasingly sophisticated and aggressive attack variants.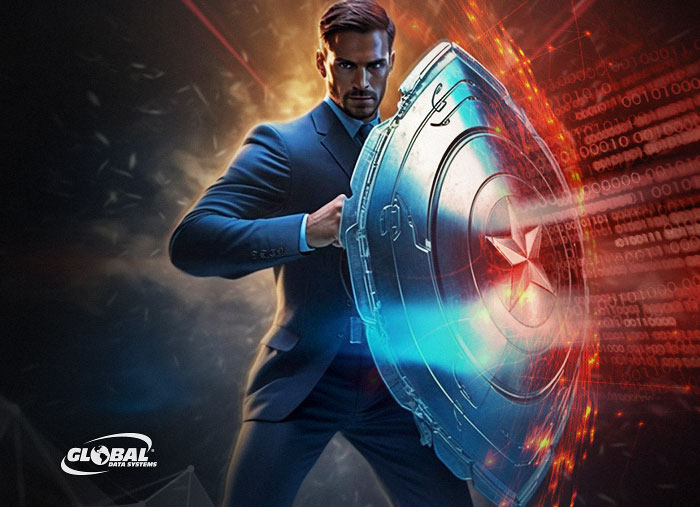 Ransomware is a type of malicious software that encrypts an organization's data, making it unusable until the victim pays a ransom. It is typically distributed via phishing emails with malicious links or attachments. Opening the attachment or clicking the link launches the malware, which shuts off system recovery mechanisms and uses strong encryption to lock all the files it can find.
Paying the ransom almost never fully resolves the problem, either. Most organizations that have paid a ransom report that they ultimately lost some or all of their data due to corruption during the recovery process.
Given the long-lasting repercussions of an attack, all organizations need a strategy for handling ransomware. Here are six important steps that can limit exposure.
1. Conduct Regular Backups
A solid backup plan is essential because it provides a way to restore critical data, applications and files that have been encrypted or otherwise damaged by the attack. It's important to verify that backups are working properly and that data is accessible and recoverable in the event of an attack.
All organizations need a strategy for handling ransomware, malicious software that encrypts an organization's data.
To protect backups from being compromised, organizations should isolate them from the network with an air-gapped environment, cloud backups or by physically storing backup data offline.
2. Employee Education
Employee awareness is also critical, particularly with so many people now working from home. Simulated phishing emails can help employees recognize current threats and techniques. Training materials should remind remote workers of three essential practices for avoiding phishing attacks — don't open emails from senders you don't recognize, don't click on email links if you aren't certain they are legitimate, and don't open email attachments unless they are expected and come from a trusted source.
3. Filter Email
Email is the preferred delivery mechanism for ransomware and other types of malware because it bypasses many perimeter security measures and creates direct access to the most vulnerable part of any network — the end-user. Spam blockers and email filters that scan incoming messages for known malware and executable files can significantly reduce the risk of malware being opened by unsuspecting users.
4. Patch Management
It is estimated that up to 85 percent of all network intrusions exploit unpatched operating systems and applications. Regularly installing updates and security patches can mitigate the risk. To stay on top of the process, more organizations are working with managed services providers (MSPs) who offer an automated framework for acquiring, testing and installing critical patches and updates.
5. Restrict User Permissions
Minimize the risk of employees inadvertently downloading malicious software by limiting their ability to install and run new applications. Identity and access management (IAM) tools ensure users can only access the data and systems necessary for their jobs, which helps prevent malware from spreading through a network.
6. Develop a Containment Strategy
No defense is entirely foolproof, so it is important to supplement preventive security measures with procedures that help you withstand and recover from threats that slip through your defenses. For example, infected computers should be isolated as soon as possible to protect networked and shared resources. Network and online account passwords should be changed immediately. Forensics experts can be consulted to learn more about the source of the infection before wiping and reimaging the affected machine.
---
Benefits of Managed IT Services from Global Data Systems
Strategic Managed IT: We help you solve your technology related business problems.
Connectivity: We get you reliable, secure connectivity anywhere in the western hemisphere in 48 hours.
Support: When you need help simply call our 24x7x365 support number.
Billing: Instead of managing hundreds of vendors - get one, easy to read bill from GDS.