24x7 Security Monitoring and Incident Response Are Needed to Combat 24x7 Threats
Only the very largest organizations have a fully staffed, around-the-clock security operations center. In most firms, the IT team works during business hours, with an on-call rotation to handle after-hours support requests. If there are IT personnel working nights and weekends, they're likely short-handed. If a cyberattack occurs, they're going to have a hard time responding quickly to mitigate the threat.
That's a significant gap considering that cyberattacks take place at all times of the day and night. In fact, a new study from FireEye finds that 49 percent of ransomware attacks are launched after hours, and 27 percent are launched on weekends. Just 24 percent of attacks are deployed on weekdays between 8 a.m. and 6 p.m. That's why you need 24x7 security monitoring and incident response.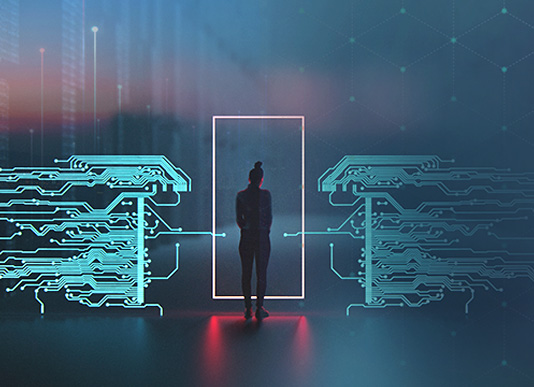 Closing the Gap
Despite these risks, it would be cost-prohibitive for most organizations to have IT security experts on staff 24x7. In addition, IT security talent is in short supply — an organization with the budget to hire enough staff for around-the-clock coverage would likely have trouble finding skilled personnel.
The right security tools can certainly help by actively monitoring for threats, but humans are still needed. Even the best tools generate false positives and false negatives, and have trouble correlating security events across multiple attack vectors.
The best approach is to partner with a managed security services provider such as GDS. Qualified providers have made significant investments in monitoring and management tools and the expertise needed to utilize them effectively. The expense is spread across multiple customers, creating economies of scale that make 24x7 coverage cost-efficient.
The MSSP will monitor events logs and alerts from your firewalls, intrusion prevention systems, antimalware software and more, to determine if action needs to be taken. Because data is collected from a variety of sources, the MSSP can spot anomalies that could point to malicious activity. Best-in-class MSSPs also correlate events against threat intelligence data.
Responding to Security Incidents
If a threat is detected, the MSSP will activate an incident response plan. In a fully outsourced model, the MSSP will take full responsibility for responding to events. MSSPs may also share responsibility with an organization's in-house IT staff in a co-managed model.
Qualified MSSPs have well-defined and tested processes for addressing a cyberattack in order to minimize downtime and data loss. The response team will start by conducting an investigation in order to understand the form and scope of the attack. The team will then work rapidly to contain and eradicate the threat and to recover any systems, applications and data that have been affected.
Knowing exactly what steps to take when a security breach occurs enables IT teams to respond quickly. However, just 23 percent of organizations have an incident response plan, according to a Ponemon Institute study, and less than half of those test their plans regularly. That's another reason why it makes more sense to let the MSSP handle incident response.
Security monitoring and incident response isn't a Monday through Friday, 9-to-5 activity. It's an around-the-clock requirement. With GDS as your partner, you can rest assured that highly skilled personnel are keeping close watch on your systems and are ready to respond quickly should an attack occur.
---
Benefits of Managed IT Services from Global Data Systems
Strategic Managed IT: We help you solve your technology related business problems.
Connectivity: We get you reliable, secure connectivity anywhere in the western hemisphere in 48 hours.
Support: When you need help simply call our 24x7x365 support number.
Billing: Instead of managing hundreds of vendors - get one, easy to read bill from GDS.