Mounting Breaches Force Increased Focus on Cloud Security
Cloud computing has changed how organizations access applications, data and IT resources, but it also introduces significant security risks. With more than three-quarters of businesses experiencing a cloud data breach in 2022, improving cloud security has become an operational imperative for organizations across all industry verticals.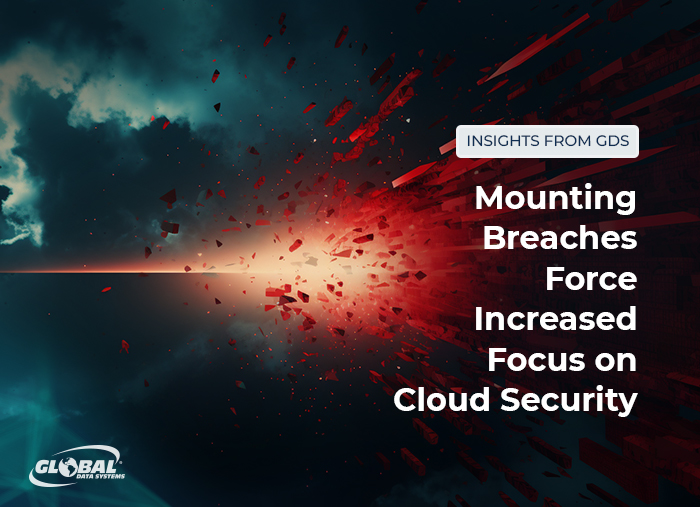 Seventy-seven percent of IT security professionals reported unauthorized access to their organizations' cloud data last year, according to Laminar's 2023 State of Public Cloud Data Security Report. That's up from 51 percent the previous year. The increase reflects rapidly expanding attack surfaces created as organizations move more workloads to the cloud to support remote work and digital transformation.
Security concerns are compounded by the fact that organizations often don't know how many cloud services they are using, how those services are being used or how much they cost. Research from Cisco finds that large enterprises typically use more than 1,200 cloud services. As much as 98 percent of them are "shadow IT" applications adopted by users without the knowledge or consent of the IT department.
The Shadow Data Issue
Such unsanctioned applications also create repositories of shadow data outside of an organization's official data storage and management systems. This data is difficult to track, control or protect, particularly across multi-cloud environments, making it extremely vulnerable to data leaks and breaches. More than 90 percent of respondents to the Laminar survey said a lack of visibility into shadow data is among their chief cloud security issues.
Shadow data exacerbates the visibility issues that have always impacted cloud security. When workloads are hosted on a cloud provider's infrastructure, organizations have limited ability to see and monitor what's going on. This makes it difficult to consistently manage security policies, demonstrate compliance, and effectively manage a mixture of traditional and virtual firewalls.
Cloud computing has introduced significant security risks.
The proliferation of data across distributed workforces and multi-cloud environments further complicates visibility and increases the risk of data breaches and leaks. As a result, organizations are desperate for solutions that will allow them to rapidly discover, classify and protect cloud data wherever it is located. An emerging category of solutions known as data security posture management (DSPM) could be just the ticket.
What Is DSPM?
DSPM is a set of practices, tools and technologies designed to help organizations continuously assess, monitor and improve cloud data security. Gartner notes that these technologies can discover unknown data repositories across multiple cloud platforms and identify whether the data they contain is exposed to privacy or security risks. Key capabilities of DSPM solutions include:
Data lineage mapping. This is a technique for tracking and documenting how data flows through production systems, showing its origin, transformation and destination. It provides a visual representation of the entire data landscape, including data stored in cloud services, on-premises servers and endpoints.
Data classification. Different types of data require different levels of protection. DSPM automatically identifies and labels all cloud datasets, which helps organizations implement appropriate security controls based on data sensitivity.
Risk identification. DSPM tools identify vulnerabilities, misconfigurations and security gaps within the data environment. These vulnerabilities could include unsecured cloud data buckets, weak access controls or unencrypted data.
Policy enforcement. Organizations can use DSPM tools to define and enforce data security policies, ensuring that data access, storage and sharing policies adhere to established security guidelines.
Security assessments. DSPM solutions continuously assess data security practices and configurations, including access controls, encryption measures and more.
Compliance monitoring. Real-time monitoring and reporting on compliance status helps organizations maintain compliance with key government and industry regulations.
How GDS Can Help
GDS delivers a comprehensive suite of security solutions and services to help protect your entire environment. Let us help you improve your cloud security and reduce the risk of a costly breach.
---
Benefits of Managed IT Services from Global Data Systems
Strategic Managed IT: We help you solve your technology related business problems.
Connectivity: We get you reliable, secure connectivity anywhere in the western hemisphere in 48 hours.
Support: When you need help simply call our 24x7x365 support number.
Billing: Instead of managing hundreds of vendors - get one, easy to read bill from GDS.