Why the Customer Experience Matters in B2B Sales and How to Optimize It
Businesses that sell to consumers are rightfully concerned about delivering a high-quality customer experience (CX). In a recent survey of 2,000 consumers conducted by 3Gem Research and Insights, almost 90 percent of respondents said they would remain loyal to a company following a positive customer experience, while almost 75 percent said they would take their business elsewhere after a single negative experience.
Do those same feelings apply in the B2B space?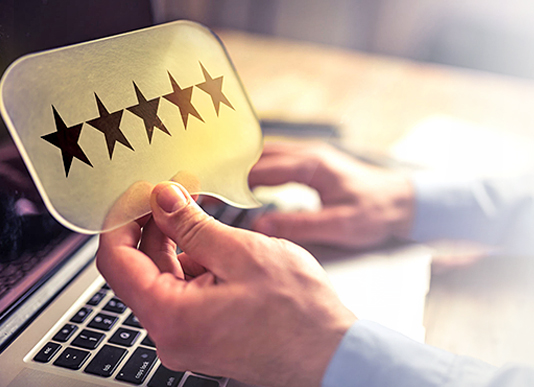 According to a newly released study by Forrester Research, B2B buying behaviors are starting to parallel that of consumers, and the COVID-19 pandemic is accelerating that trend. Forrester says B2B organizations must quickly adopt a more customer-centric, digital strategy or risk losing business in this new environment. A cloud-based communications platform can support such a strategy by enabling high-quality virtual interactions with B2B buyers.
Changing Buyer Behaviors
Changes in B2B buying behaviors were already being driven by the rise of Millennials in the purchasing process. According to data from B2B market research firm Merit, Millennials are now involved in 73 percent of B2B buying decisions, with 34 percent having sole decision-making responsibility. Millennials like to use digital channels to conduct product research and interact with suppliers, and smart sellers are taking steps to accommodate those preferences.
Now, the social distancing measures and work-from-home strategies that have emerged from the COVID-19 pandemic are increasing demand for virtual interactions. What's more, the quality of those interactions is impacting B2B buying decisions.
B2B buying behaviors are starting to parallel that of consumers.
According to Forrester, today's B2B buyers want a streamlined purchasing process that gives them greater control and a consumer-like experience. They want to use their preferred communication channels across all touchpoints, and they expect easy access to relevant information. The also expect sellers to take the time to understand their individual journey and tailor the purchasing process accordingly. More than 60 percent of B2B buyers say that sellers who are knowledgeable and address their specific needs have the most positive impact on their buying decisions.
How GDS Can Help
Forrester recommends that B2B organizations invest in the people, processes and technology needed to gain greater insight into each buyer and create inviting and personalized experiences. A business-class, cloud-based phone system can aid in this effort by enabling high-quality communications and integration with CRM systems and other enterprise applications.
The right solution will incorporate multiple communications channels into one easy-to-use platform. It will also provide sophisticated call-handling functionality that make employees more accessible to customers and business partners. Remote and mobile employees will have the ability to access all phone system features from virtually any device.
The GDS nCONTACT Hosted Unified Communications Service provides all this in more in a robust, cloud-based platform. Hosted in our hardened, enterprise-class data centers, nCONTACT delivers the reliability, quality and scalability you demand for your business. This turnkey solution includes expert design and implement services and is backed by 24x7 management, maintenance and support.
Strategies to optimize the customer experience have largely been focused on B2C businesses. However, new research shows that B2B buyers now have many of the same expectations as consumers. GDS helps B2B organizations meet the needs and demands of their customers with a hosted, fully managed phone system that enables high-quality business communications.
---
Benefits of Managed IT Services from Global Data Systems
Strategic Managed IT: We help you solve your technology related business problems.
Connectivity: We get you reliable, secure connectivity anywhere in the western hemisphere in 48 hours.
Support: When you need help simply call our 24x7x365 support number.
Billing: Instead of managing hundreds of vendors - get one, easy to read bill from GDS.