Why Real-Time, End-to-End Monitoring of the SD-WAN Is Critical
Software-defined WAN (SD-WAN) technology has revolutionized connectivity for branch offices. In the past, interconnecting remote locations meant provisioning telco circuits and implementing and managing networking gear and security appliances. Organizations had to weigh whether it was worth all that cost and complexity to provide secure connectivity for a relatively small number of employees.
With the right SD-WAN solution, you're not faced with those tradeoffs. You can connect branch offices using inexpensive broadband, fiber and direct Internet links with minimal hardware in each location. WAN traffic is routed dynamically based upon policies implemented through software, and everything can be centrally managed without a steep learning curve.
SD-WAN is so cost-efficient that some organizations are now using it to connect work-from-home employees. Any remote worker who needs highly reliable and secure connectivity can benefit from SD-WAN.
But that doesn't mean SD-WAN is a "set and forget" solution. You need ongoing monitoring and management to get the most from your SD-WAN investment.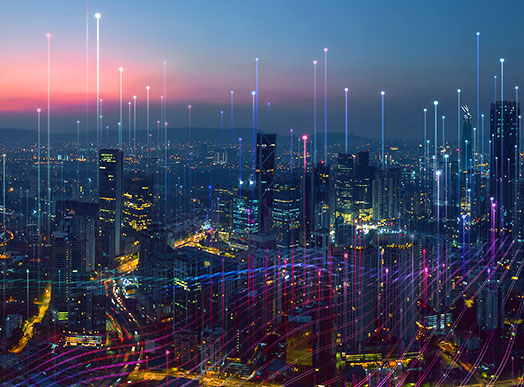 The End-User Perspective
SD-WAN solutions are application-aware, which means that you can set policies that prioritize latency-sensitive and mission-critical applications. If your WAN architecture includes multiple network links, the SD-WAN router will monitor the availability and performance of those links and route traffic over the best connection based upon application requirements.
However, the SD-WAN router isn't looking at the connection from end to end. It can't tell if a particular application is performing poorly from the user's perspective. Unless you're capturing metrics such as network latency, packet loss and application load times, you really don't have any insight into the user experience.
If a user does complain about application performance, troubleshooting SD-WAN issues can be highly complex. First, you have to determine whether the application or the network is the culprit. If the network is causing the problem, you have to consider a number of factors, including the WAN links, the SD-WAN router, the LAN and the endpoint device. If the device is connecting via Wi-Fi, you have another set of factors to assess.
The GDS Difference
That's why the GDS Next-Generation Connectivity solution includes live 24x7 monitoring and support. We have invested in tools that can detect connectivity and performance issues anywhere in the network. Our team of experienced professionals utilize these tools to quickly troubleshoot problems and ensure that SLAs are met.
You need ongoing monitoring and management to get the most from your SD-WAN investment.
What's more, you don't have the hassle of trying to contact a service provider if the problem is in the WAN circuit. Through its interconnectivity agreements with multiple providers, GDS architects and implements a private WAN and manages it from end to end. You have one number to call for highly responsive support and receive one simple bill for all services across the extended enterprise.
SD-WAN routers are smart enough to analyze and optimize the traffic that's flowing through them but that doesn't tell you what's happening from the user's perspective. End-users don't really care about the dynamic routing that's going on inside the SD-WAN appliance — they care about application performance. With GDS Next-Generation Connectivity, you get a fully managed solution that's monitored and managed around the clock to ensure a high-quality user experience.
Benefits of Managed IT Services from Global Data Systems
Strategic Managed IT: We help you solve your technology related business problems.
Connectivity: We get you reliable, secure connectivity anywhere in the western hemisphere in 48 hours.
Support: When you need help simply call our 24x7x365 support number.
Billing: Instead of managing hundreds of vendors - get one, easy to read bill from GDS.