The Critical Components of Any Disaster Plan
In August, the Louisiana coast was devastated by Hurricane Ida, which damaged thousands of businesses along with homes and basic infrastructure. Many of those businesses experienced extended downtime that severely impacted their operations.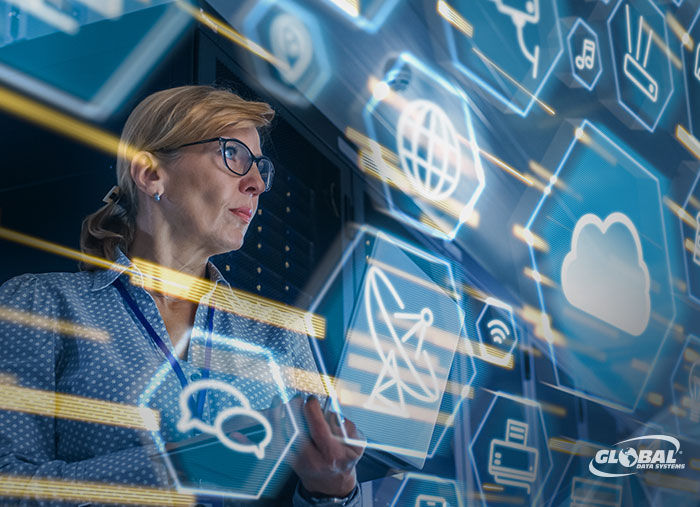 But while most people associate network downtime with storms, floods and fires, natural disasters are only responsible for a small percentage of outages. Human error is the No. 1 cause of downtime according to several studies, and hardware failures account for 45 percent of downtime events. A security breach is also likely to take down your network, whether it's caused by a careless employee, outdated security tools or sophisticated cybercriminals.
Unfortunately, many organizations won't realize just how unprepared they are until a devastating event takes down their network and brings business operations to a standstill. A recent study by Computing Research found that just 54 percent of U.S. enterprises have a documented, company-wide disaster recovery plan. Yet almost two-thirds had experienced an outage within the preceding 12 months.
Making A Disaster Recovery Plan
Organizations of all sizes must have a strategy in place for restoring access to mission-critical data and applications with little or no disruption to business operations. Every minute of downtime will cost your organization in terms of dollars and reputation.
Organizations should focus on backup and security to ensure the effectiveness of their disaster recovery strategy. The data on a server, computer or mobile device is typically much more valuable and important than the technology itself, so you need to make sure that data is protected from security threats and regularly backed up.
A few of the questions you should ask:
How frequently are you backing up your data, applications and business systems?
Are your backups being completed successfully?
Have you tested your ability to recover data from backup?
How will you access your backups when the network goes down?
Is your security software up-to-date?
Is your network being monitored to detect potential threats?
It's also important to test and update your disaster recovery plan regularly. Additions and changes to the IT environment, new personnel and locations, and countless other factors can impact the effectiveness of the DR plan.
The good news is that technology is bringing enterprise-class disaster recovery capabilities to organizations of all sizes. Cloud-based backup and disaster recovery services eliminate the need to purchase and maintain equipment onsite and manage a remote backup site. With the cloud, you pay only for those resources and services you use.
How GDS Can Help
You may also consider turning over security and data protection responsibilities to a managed services provider. This enables you to leverage the provider's world-class expertise and technology and spend less time on these tasks.
GDS can help you review your business requirements, backup processes and security infrastructure and develop a plan that minimizes the downtime, cost and impact of a disaster. Our cloud-based Geodiverse Secure Data Backup solution helps ensure that all of your critical data is protected and protected, even in the event of a major disaster such as Hurricane Ida. The solution includes comprehensive onboarding and implementation services, real-time monitoring and management, upgrades and configuration changes, and reporting and proactive planning.
Consider turning over security and data protection responsibilities to a managed services provider.
Bottom line: Disaster planning isn't just about weather-related events. Organizations should take steps to ensure that their networks and systems are protected against cyber threats, and that critical data is backed up. It's also important to have a plan to help you get back up and running quickly. Let GDS help you develop and implement a strategic plan that minimizes business disruption in a disaster.
---
Benefits of Managed IT Services from Global Data Systems
Strategic Managed IT: We help you solve your technology related business problems.
Connectivity: We get you reliable, secure connectivity anywhere in the western hemisphere in 48 hours.
Support: When you need help simply call our 24x7x365 support number.
Billing: Instead of managing hundreds of vendors - get one, easy to read bill from GDS.