SD-WAN Key to Enabling the Distributed Enterprise
As businesses around the world continue the transition to decentralized organizational structures, they are increasingly reliant on software-defined wide-area networks (SD-WANs) to keep everything connected. IDC analysts say more than 95 percent of enterprise organizations have deployed some form of SD-WAN or plan to do so within the next two years.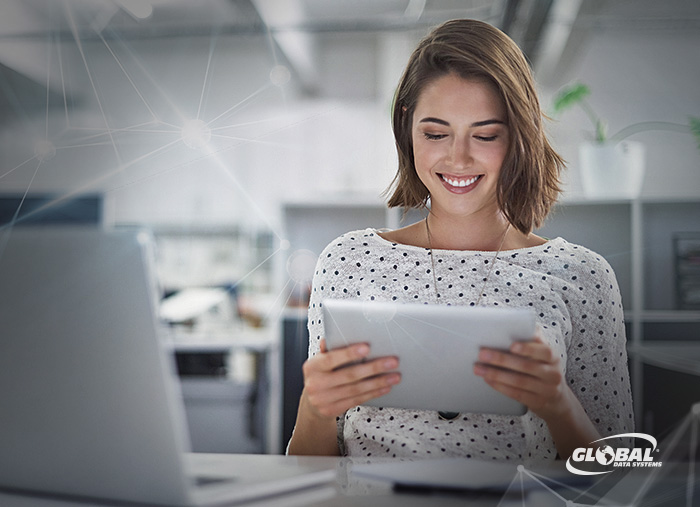 Originally developed to deliver more efficient and cost-effective branch office connectivity, SD-WAN has evolved into a much more strategically important technology. Here are some of the key ways SD-WAN is driving business transformation.
Application Optimization
The typical enterprise uses more than 300 cloud-based applications but nearly half report app performance problems. That's largely due to traffic management issues with traditional WAN architectures that require traffic destined for the cloud to be backhauled to the data center. The process creates latency that significantly degrades application performance.
SD-WAN enables direct cloud connectivity, eliminating the need for backhauling. Application-aware routing further improves performance by identifying app characteristics and applying optimization techniques to ensure that latency-sensitive workloads get top priority. These and other sophisticated features speed data delivery and ensure a high-quality user experience.
Hybrid Work
Having distributed employees connecting to a shared network from home, branch and main offices increases the likelihood of network congestion and bandwidth contention. With SD-WAN, enterprises can scale bandwidth up or down as needed to meet changing conditions. Multi-path connectivity and intelligent routing features improve traffic management and reduce congestion.
SD-WAN has evolved into a much more strategically important technology.
These features also support the real-time applications necessary for distributed workforces. For instance, an SD-WAN can identify the bandwidth requirements of latency-sensitive video conferencing and team collaboration applications. If necessary, the solution can throttle less-sensitive apps to carve out sufficient bandwidth.
Edge Computing
Edge computing supports decentralized operations with computing and storage resources deployed closer to users and data sources in order to minimize latency and preserve bandwidth. Connecting and managing these services across a traditional WAN is difficult due to the complex, manual configurations required to differentiate and segment traffic.
SD-WAN simplifies this process with automated management and configuration of edge routers. Once the IT team creates routing policies that define and prioritize various types of traffic, SD-WAN orchestrators and controllers dynamically manage policy application and traffic flow based on network conditions.
Integrated Security
In decentralized enterprises, data is continually on the move among data centers, branch and edge sites, cloud services and remote users, which creates an expanded threat surface. SD-WAN is the foundation for a highly integrated security platform that ensures the consistent application of policies across all systems, users and devices.
SD-WAN delivers the network connectivity necessary for Secure Access Service Edge (SASE) solutions that combine Firewall-as-a-Service, cloud access security brokers, network segmentation and other zero-trust security controls into a single, cloud-delivered service. This simplifies data protection by minimizing the number of security products that organizations must manage, update and maintain.
The GDS Advantage
SD-WAN is the fabric that connects increasingly decentralized enterprises, but the technology is not without challenges. Many enterprises deploy multiple SD-WAN platforms from different vendors to support different branches, user groups or applications across different geographies. Interoperability problems make them difficult to manage and update.
A qualified managed services provider can relieve the management burden with standardized solutions. For example, the GDS fully managed Next Generation Connectivity (NGC) offering is a turnkey SD-WAN solution that includes design, configuration and deployment services along with ongoing monitoring and management.
Visit us online or contact us at 1-888-435-7986 to learn more about using our managed SD-WAN solution to improve application performance, security and connectivity across your extended enterprise.
---
Benefits of Managed IT Services from Global Data Systems
Strategic Managed IT: We help you solve your technology related business problems.
Connectivity: We get you reliable, secure connectivity anywhere in the western hemisphere in 48 hours.
Support: When you need help simply call our 24x7x365 support number.
Billing: Instead of managing hundreds of vendors - get one, easy to read bill from GDS.