3 Potential Network Weaknesses that Impact Work-from-Home Employees
The sudden shift to remote work models has revealed weaknesses in many corporate networks. In an IDC study of enterprise networking decision-makers conducted in May and June of 2020, 84 percent of respondents said employees are unable to access applications at least weekly due to network connectivity issues. More than half (51 percent) said employees cannot access applications multiple times a week, with 11 percent reporting that this problem occurs daily.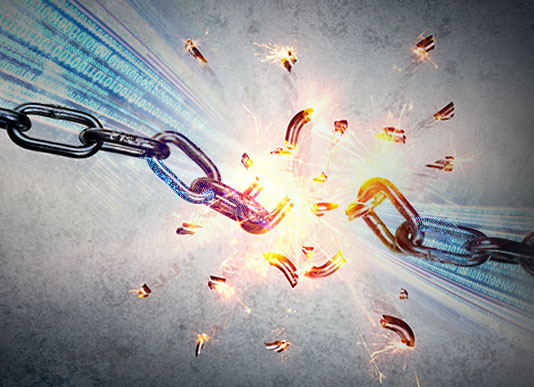 These issues are not surprising given the sheer number of remote workers. Survey respondents said that 52.7 percent of employees are now working from home, compared to just 6.3 percent before the COVID-19 pandemic. They expect 29.8 percent to be working from home in 2021.
Help Your Network Manage the Strain
What can you do to ensure that your network is ready to handle the strain? The first step is to conduct a thorough assessment to identify gaps in performance and reliability. Here are three potential weaknesses to evaluate:
Capacity: Work-from-home users are relying heavily on latency-sensitive applications such as unified communication and collaboration. The network needs adequate capacity to support these bandwidth-intensive applications.
User experience: Even if the network is designed for high availability, users may complain of poor application performance and network speed when traffic spikes. You need end-to-end visibility and management from the user's perspective, not just a network device perspective.
Security vulnerabilities: A fast connection is of little value if hackers are able to compromise the network. End-to-end security must be embedded in the network to minimize the risk that hackers can exploit remote access vulnerabilities and access data.
Guidance on a network security plan & strategy for your organization
Many in-house IT teams have their hands full supporting work-from-home employees and could benefit from expert guidance in developing and executing their network security strategy. GDS can conduct a detailed network vulnerability assessment of your existing network, leveraging our decades of experience and the insight gained supporting the needs of organizations in healthcare, energy and other demand industry sectors. Our experts will bring you an objective and unbiased analysis of where your network is today compared with where it needs to be.
Armed with the results of the network assessment, the GDS team works with you to address performance, availability, security and other concerns. We will design the network architecture based upon industry best practices, and outline a phased migration that minimizes business disruption. We will then handle the deployment of your network based upon the agreed design, including the installation of networking equipment at each site.
The sudden shift to remote work models has revealed weaknesses in many corporate networks.
We Understand The Managed IT Needs of Assisted Living Facilities
Our Next-Generation Connectivity SD-WAN solution is built on our interconnectivity agreements with multiple providers, creating a cohesive private WAN with built-in redundancy. Robust security is integrated into the network to protect your sensitive data.
Around-the-clock monitoring, management and support are built into the connectivity solution — you don't have to worry about calling multiple providers to try to resolve performance problems and outages. You get highly responsive IT support from a team of professionals who understand your business and view you as something more than an account number.
The COVID-19 pandemic is putting even greater pressure on IT teams to ensure highly reliable IT services, exposing weaknesses in corporate networks. GDS can help you meet these demands with assessment, design, implementation and fully managed network services delivered by our knowledgeable and experienced consultants and engineers.
---
Benefits of Managed IT Services from Global Data Systems
Strategic Managed IT: We help you solve your technology related business problems.
Connectivity: We get you reliable, secure connectivity anywhere in the western hemisphere in 48 hours.
Support: When you need help simply call our 24x7x365 support number.
Billing: Instead of managing hundreds of vendors - get one, easy to read bill from GDS.