Monitoring-as-a-Service Increases Visibility Across the IT Environment
Despite the widespread adoption of cloud platforms and services, organizations continue to maintain mission-critical applications in onsite data centers. IT teams need the ability to remotely monitor on-premises equipment to optimize performance, troubleshoot problems, and take proactive measures to prevent downtime and business disruption.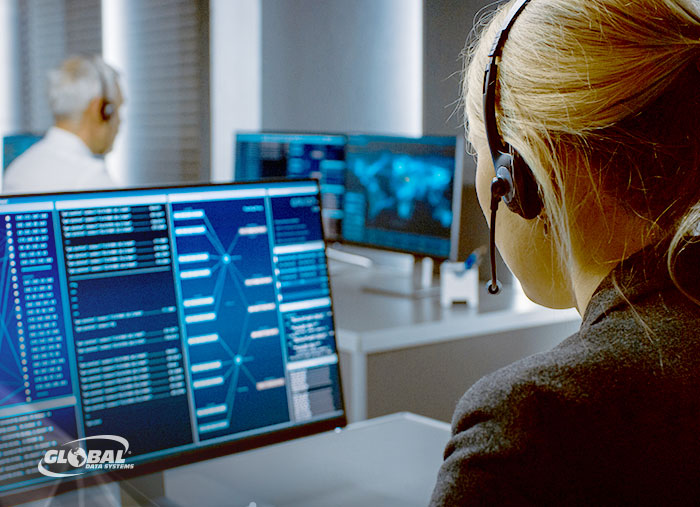 The pandemic has made remote monitoring more important than ever. Organizations have accelerated their adoption of digital technologies to support remote and hybrid workstyles and meet changing market conditions and customer demands. At the same time, many IT teams are working remotely, and need the ability to monitor and manage data center equipment from any location.
Trouble is, many organizations have legacy management tools that were implemented to monitor various components of the IT infrastructure. Such monitoring systems may be difficult if not impossible to integrate. The resulting information gaps make these solutions incapable of properly monitoring today's complex IT environments.
On the other hand, deploying a new, on-premises monitoring solution would require a significant capital investment and a major effort to install and configure the system. Once the system is deployed, the IT department would also be responsible for management and maintenance of the solution.
The Monitoring-as-a-Service Alternative
Monitoring-as-a-Service solutions allow organizations to take advantage of a service provider's software tools to monitor various components of an IT environment, including physical and virtual servers and storage resources. The monitoring tools constantly evaluate performance, availability and other metrics, and provide comprehensive reports.
Best-in-class solutions have automation features that enable them to issue alerts or open service tickets when metrics exceed specified thresholds. Some tools can even perform a series of actions without human intervention when an issue is detected, helping to speed problem resolution and reduce alert fatigue.
Monitoring-as-a-Service solutions allow organizations to take advantage of a service provider's software tools to monitor various components of an IT environment.
Monitoring-as-a-Service offers a number of advantages over in-house deployment of monitoring tools:
Faster time to value. There is no hardware or software to purchase, install and configure, making Monitoring-as-a-Service easy to implement with minimal upfront cost. Your IT department can focus on analyzing data to keep your IT environment running smoothly instead of managing a complex, multi-vendor system.
Centralized visibility and management. Best-in-class solutions give your IT team visibility into multiple devices from a single management console. This reduces complexity and closes information gaps to allow for more effective administration and maintenance and faster problem resolution.
Greater flexibility. Monitoring-as-a-Service enables you to select the devices you want to monitor, and makes it easy to add or remove devices as IT needs change.
Some managed services providers (MSPs) allow you to utilize their monitoring and reporting tools. The MSP's experts, tools and resources become an extension of your IT department.
How GDS Can Help
GDS offers Monitoring-as-a-Service to our managed services customers. The GDS Express RMS for Data Center service provides access to our industry-leading monitoring and alerting tools through the GDS Network Operations Center (NOC).
GDS monitors supported data center devices for customers who have the resources to manage IT equipment but lack the software toolset necessary for monitoring and alerting. Express RMS for Data Center helps these customers reduce operational costs, improve service levels and keep up with the pace of business.
Monitoring and alerting are more important than ever, but traditional on-premises tools can be difficult to implement and manage. Monitoring-as-a-Service provides the simplicity, flexibility and visibility to support performance and reliability demands without significant investments. Let us show you how Express RMS for Data Center helps you gain greater visibility into your mission-critical equipment and workloads.
---
Benefits of Managed IT Services from Global Data Systems
Strategic Managed IT: We help you solve your technology related business problems.
Connectivity: We get you reliable, secure connectivity anywhere in the western hemisphere in 48 hours.
Support: When you need help simply call our 24x7x365 support number.
Billing: Instead of managing hundreds of vendors - get one, easy to read bill from GDS.