Managed Services Enable Digital Transformation Initiatives
People have been talking about "digital transformation" for several years but not doing a lot about it. That is until the COVID-19 pandemic hit, and businesses were forced to retool their business models virtually overnight. In a recent study by Software AG, 97 percent of IT professionals said they went through some kind of digital transformation (DX) project in 2020.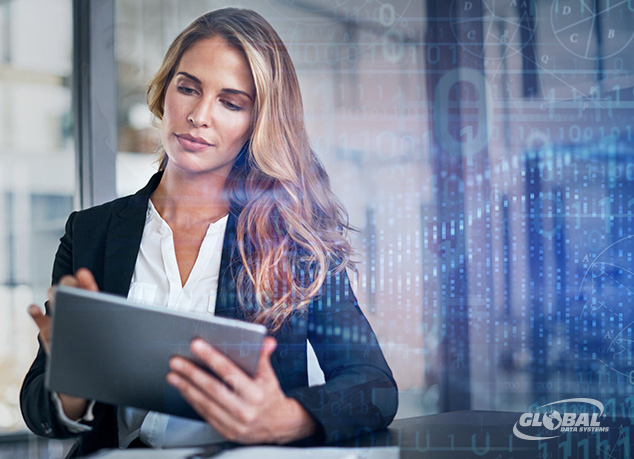 DX isn't simply a matter of automating business processes. It involves a radical rethinking of how technology is used to create value and respond to changing customer demands and market conditions. DX can also help organizations reduce costs, increase productivity and improve operational efficiency.
A lack of IT staff resources is a common barrier to DX initiatives. A recent report by Celerity found that 45 percent of organizations are unable to implement new technologies as quickly as management expects. Additionally, 42 percent of business and IT leaders said their organization lacks the resources or knowledge to innovate using technology.
Part of the problem is that IT teams spend too much time maintaining existing systems and putting out fires. By partnering with a managed services provider (MSP), organizations can offload many IT operational tasks so that in-house staff have more time to focus on DX initiatives.
The IT Maintenance Challenge
It's a well-known statistic that up to 80 percent of the typical IT budget goes toward maintenance with only 20 percent dedicated to innovation. Much of this cost goes toward labor. IT environments are increasingly complex, requiring dedicated staff resources for administrative tasks. In many organizations, these tasks are performed manually on a "box by box" basis, adding to the operational overhead.
Digital Transformation (DX) can also help organizations reduce costs, increase productivity and improve operational efficiency.
Overstretched IT staff seldom have time to keep up with the latest problem-solving methodologies, and may lack all the tools needed to isolate and resolve problems quickly. Routine tasks such as patch management often fall behind, and changes to the environment can introduce configuration errors and incompatibilities that create a new set of headaches.
These issues are particularly acute when it comes to cybersecurity. Thousands of security alerts flood into the typical environment every day, creating an overwhelming amount of "noise" that's virtually impossible to sort through. In one recent study, 55 percent of IT professionals said their organization received more than 10,000 alerts daily.
With all of the effort dedicated to "keeping the lights on," IT teams cannot evaluate new technology developments. The good news is that IT and business leaders are recognizing the value of partnering with technology experts. In the Celerity study, 86 percent of executives rated those relationships as "highly" or "very" important.
Managed IT Services from GDS
A qualified MSP helps alleviate the operational strain associated with IT maintenance and reduce technical and business risk. The MSP will have a team of experts who use well-defined processes and advanced tools for the monitoring and management of the IT environment. A proactive approach improves performance, availability and security while freeing up in-house staff for activities related to their organization's core mission.
GDS incorporates managed services into every solution we offer, from WAN connectivity to cybersecurity to voice and collaboration. We also provide managed infrastructure services in which we assume responsibility for the health and maintenance of servers, storage, networking devices and more. Our managed desktop support services feature ongoing maintenance of endpoint devices and rapid response to end-user support requests.
The pandemic has made digital transformation a priority, but many organizations lack the IT resources they need to sustain DX initiatives. Managed services from GDS enable organizations to shift their focus from maintenance tasks to projects that drive the business forward.
---
Benefits of Managed IT Services from Global Data Systems
Strategic Managed IT: We help you solve your technology related business problems.
Connectivity: We get you reliable, secure connectivity anywhere in the western hemisphere in 48 hours.
Support: When you need help simply call our 24x7x365 support number.
Billing: Instead of managing hundreds of vendors - get one, easy to read bill from GDS.