Long Waits for Remote IT Support Frustrate Users and Sap Productivity
For most organizations, the shift to remote work is not a temporary fix to meet pandemic-related social distancing requirements. It's now a permanent feature of modern workstyles — and that is creating IT challenges.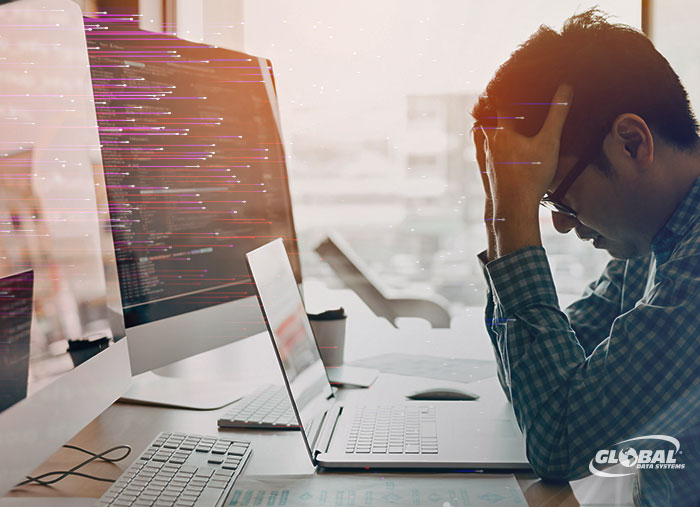 A recent OnePoll survey finds that the average remote worker experienced 230 IT issues over the past year. Often, these issues are too difficult for workers to resolve on their own, creating frustration and productivity losses.
However, getting support from in-house IT staff is also problematic. More than half (56 percent) of U.S. remote workers waited as much as three hours for resolution to IT problems, according to a survey by Omnisis. As a result, 60 percent say that their experience with the IT department is less than satisfactory, to the point that they dread dealing with these issues.
These challenges add up to significant costs to the business. Before the pandemic, when onsite IT support was still the norm, organizations lost 545 hours of productivity due to IT issues. Now, the average employee is losing 30 minutes of productivity each week.
Smart organizations are turning to managed services to relieve these headaches. A qualified managed services provider (MSP) can provide prompt, expert support to workers across the extended enterprise.
The Value of Managed Services
In most organizations, IT support processes were designed for onsite employees using company-owned equipment. Few in-house IT teams have the resources or know-how to support the wide variety of PCs, laptops, mobile devices and other gear used by remote workers. Because this equipment is not monitored and maintained by certified IT technicians, help desk staff must often come up to speed on operating system versions, patch levels and other details before even attempting to troubleshoot problems.
MSPs are well-equipped to handle remote support. They have invested in remote monitoring and management (RMM) tools that collect useful information about hardware, software and system health. These tools also allow the help desk team to access systems, perform file transfers and provide multiscreen support. Best-in-class RMM tools perform root cause investigation and analysis to resolve recurring problems.
More importantly, MSPs can manage and maintain systems, applying patches and security updates and gathering log and event data to identify potential problems before they occur. Proactive maintenance is proven to reduce productivity-draining downtime and boost user satisfaction.
How GDS Can Help
GDS has made significant investments in the people, processes and technologies needed for comprehensive managed services. At the core is our Network Operations Center (NOC), wholly owned by GDS and staffed with our team of experienced professionals. Our NOC is equipped with advanced tools that enable us to provide timely, responsive support for our customers around the globe. Most importantly, our team has the discipline and proven methodologies to respond to support requests graciously and efficiently.
GDS has made significant investments in the people, processes and technologies needed for comprehensive managed services.
Our comprehensive managed IT services cover end-user devices and the entire IT infrastructure, including servers, storage and networking equipment. We free in-house IT teams from the burden of day-to-day maintenance and support while boosting performance, availability and user satisfaction.
It doesn't stop there. At GDS, monitoring, management and support are built into everything we do. Our fully managed connectivity, security, and voice and collaboration solutions are designed to close skills gaps and maximize the business value of IT investments.
By most measures, remote work has increased productivity, but IT support challenges hinder work-from-home employees from doing their jobs effectively. Organizations need a new approach to support that addresses the needs of today's flexible workstyles. GDS managed services solutions ensure access to the expertise needed for proactive maintenance and rapid response to IT issues.
---
Benefits of Managed IT Services from Global Data Systems
Strategic Managed IT: We help you solve your technology related business problems.
Connectivity: We get you reliable, secure connectivity anywhere in the western hemisphere in 48 hours.
Support: When you need help simply call our 24x7x365 support number.
Billing: Instead of managing hundreds of vendors - get one, easy to read bill from GDS.