How To Reduce IT Spending with Managed Services
Businesses across all industry sectors are eager to leverage automation, analytics and other next-generation technologies to create new opportunities and efficiencies. At the same time, however, the uncertain economic climate is forcing many organizations to rein in spending and exercise greater budget discipline.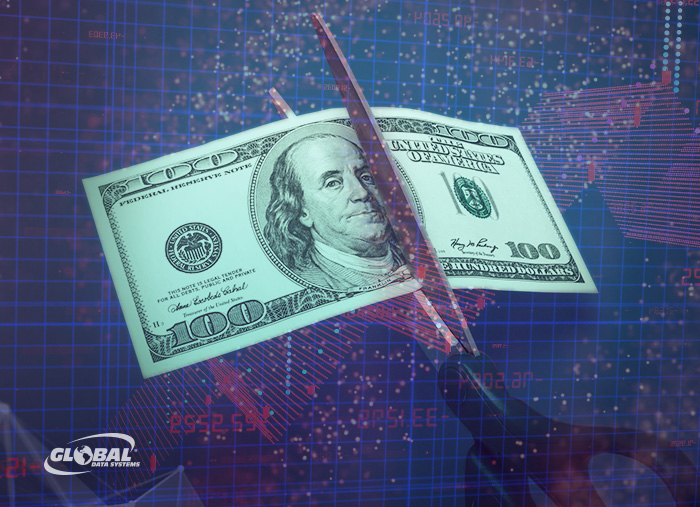 Managed services are key to addressing these competing objectives. In addition to providing the expertise needed to support increasingly complex business technologies, managed services providers (MSPs) also deliver important budgetary benefits.
Industry analysts say up to two-thirds of U.S. businesses outsource at least some of their IT work to an MSP every year. The market is expected to continue growing rapidly, reaching a total value of more than $700 billion by the end of the decade. The cost benefits of an MSP arrangement are driving a good deal of this growth.
By almost any measure, a managed services arrangement is more cost-efficient than staffing an entire IT department with a variety of subject-matter experts. Approximately half of all companies working with an MSP reduced their annual IT costs up to 25 percent, according to a CompTIA survey. Another 33 percent saved up to 50 percent, and 13 percent reported savings of more than 50 percent.
The cost benefits are especially pronounced in companies shifting from a DIY approach to IT support. Many smaller businesses try to handle everything with a single "IT person" or a small staff of IT generalists, but the IT environment has become far too complex for do-it-yourselfers. The need to support applications, endpoint devices, servers and the network without additional help can be overwhelming, leaving little time to address automation, cloud provisioning and cybersecurity demands.
Here are five ways working with an MSP is more cost-efficient than supporting in-house IT support staff:
1. Reduced Hiring Costs
In-house network support technicians can command annual salaries of more than $100,000, and that figure can nearly double when you add benefits, training, equipment, supplemental pay and other expenses. Working with an MSP relieves you of those costs while providing access to essential IT services for a predictable monthly fee.
2. Reduced Capital Costs
In-house staff will require a variety of essential network management tools, including remote monitoring and management and network analysis platforms. MSPs have already invested in those kinds of tools, as well as the technical certifications necessary to ensure they are used properly.
3. Remote & Hybrid Support
Employees working away from the office frequently encounter technical issues they can't resolve themselves — nearly half report they've had to wait at least three hours or more to resolve an IT issue, according to a Gartner survey. MSPs, meanwhile, have been providing remote network support to customers for years and have the tools and understanding of distributed networks to provide faster problem resolution for remote workers.
Companies working with an MSP reduced their annual IT costs up to 25 percent.
4. Improved Productivity
Resolving even fairly simple IT problems can often take longer than expected. According to a new Vanson Bourne survey, 95 percent of professionals say disruptive IT issues hinder their productivity and efficiency. Offloading those jobs to an MSP frees up staff to focus on their areas of expertise, including revenue-generating projects.
5. Increased Stability
IT generalists can sometimes make problems worse when addressing issues they haven't encountered before. MSPs have likely seen similar issues with other customers, plus they'll have a solid understanding of your systems, including hardware configurations, software versions and critical dependencies. They won't need to reinvent the wheel each time a problem arises.
Benefits in Using A 3rd Party Managed Services Provider
IT operations are far too important to leave support in the hands of overworked and understaffed teams that may lack the training and expertise to deal with increasingly complex IT architectures. Let us show you how a managed services arrangement with GDS can ensure you can access the IT support you need without busting the budget.
---
Benefits of Managed IT Services from Global Data Systems
Strategic Managed IT: We help you solve your technology related business problems.
Connectivity: We get you reliable, secure connectivity anywhere in the western hemisphere in 48 hours.
Support: When you need help simply call our 24x7x365 support number.
Billing: Instead of managing hundreds of vendors - get one, easy to read bill from GDS.