How to Overcome the IT 'Skills Gap' and Meet Today's Demands
Organizations of all sizes are accelerating their digital transformation (DX) initiatives in response to the upheaval caused by the COVID-19 pandemic. Business leaders recognize that agile, flexible and digitized businesses have the resilience to respond to disruptive events. This is driving efforts to automate business processes, implement advanced technologies and adopt cloud services.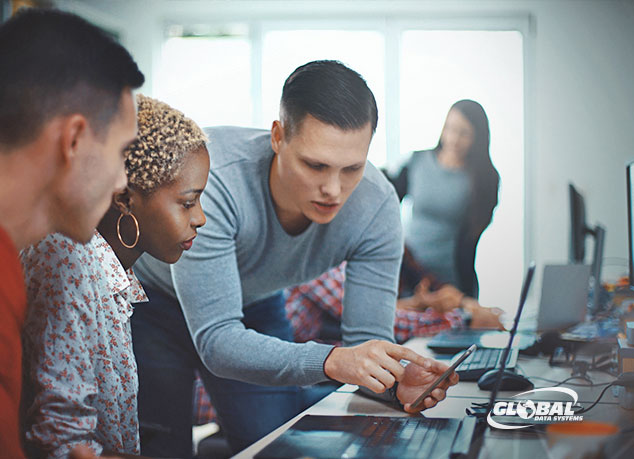 The limited supply of IT talent poses a major obstacle. Many organizations already lack all the resources they need to maintain their existing IT infrastructure. If they don't have the right skill sets in place, organizations are unable to sustain new initiatives.
In its 2020 Skills and Salary survey, Global Knowledge found that skills gaps are preventing 78 percent of IT decision-makers from meeting current and future needs. These gaps are creating a medium to high level of risk for their organizations, according to 77 percent of those surveyed. Additionally, 45 percent said that it's difficult to find candidates with needed skills, particularly in areas such as the cloud and cybersecurity.
A qualified managed services provider (MSP) such as GDS can give organizations access to the IT talent they need. MSPs can take over the monitoring and maintenance of the IT environment and assist with upgrades and new implementations. GDS also offers a suite of fully managed solutions that minimize the burden on IT staff.
Persistent Problem
The IT industry has faced a skills gap for a number of years. In fact, 2020 represents the first time that the Global Knowledge study found no increase in reported skills shortages. That's likely because the problem has reached critical mass, with more organizations taking steps to alleviate it.
Organizations often rely on training and development programs to help existing IT staff expand their skills. However, 45 percent of respondents to the Global Knowledge survey said their programs do not keep up with technology change. Another 34 percent admitted that their programs aren't that effective.
Inadequate training and development programs are a leading factor in IT staff turnover. Almost two-thirds (62 percent) of IT professionals moved on to new opportunities because their employers did not invest in their development.
Even if companies invest in training and development, it's difficult for IT teams to make time for it if they are already overwhelmed with work. By partnering with GDS, IT staff can offload much of this burden so they can focus on enhancing their skills and working on business-enabling IT initiatives.
How GDS Can Help
GDS helps organizations overcome the IT skills gap in multiple ways. Our consultants and engineers can assess business needs and assist in the development of short- and long-term technology plans. Because we work with organizations in a wide range of industries, we have hands-on experience with the latest technologies in real-world environments and can help guide technology investments. Once a strategy is in place, we can assist with implementations, cloud migrations and other projects, and help ensure that cybersecurity and regulatory requirements are met.
GDS helps organizations overcome the IT skills gap in multiple ways.
Our offerings include design and deployment services that accelerate time-to-value, followed by 24x7 monitoring and remote management to ensure long-term success. Our team also provides responsive support that ensures any issues or alerts are handled promptly and efficiently. We leverage proven methodologies designed to maximize the performance and reliability of the IT environment.
Organizations are looking to implement new technologies to meet their digital transformation objectives, but are having difficulty finding IT professionals who are experienced in those areas. Existing IT staff are overburdened with day-to-day tasks, limiting their ability to obtain training and dedicate time to new initiatives. Partnering with GDS can help organizations close the skills gap and stay ahead of the technology curve.
---
Benefits of Managed IT Services from Global Data Systems
Strategic Managed IT: We help you solve your technology related business problems.
Connectivity: We get you reliable, secure connectivity anywhere in the western hemisphere in 48 hours.
Support: When you need help simply call our 24x7x365 support number.
Billing: Instead of managing hundreds of vendors - get one, easy to read bill from GDS.