How to Overcome the Challenges of Effective Data Protection
Data backup is arguably the most critical function in IT. If you can't recover your data when systems crash, malware strikes or disaster occurs, your business may not recover, either.
In many organizations, however, backup continues to be a frustrating and problematic process. Too often, data backup technologies have not kept pace with growing data volumes, making it difficult to complete data backups within the available window. Backup processes aren't monitored or managed effectively, increasing the risk that data cannot be restored.
There are also several misconceptions about what constitutes effective data backup — even among IT professionals. Let's take a look at some common corporate data backup myths that can put your business at risk.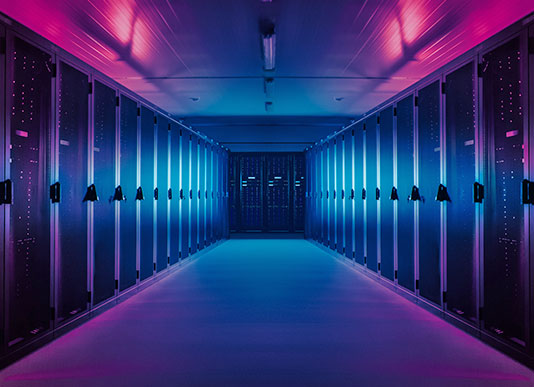 #1 All Data Backup Solutions are the Same.
Even if you perform backups daily, you could lose many hours of data if disaster strikes.
Backup is backup, right? You copy data to secondary storage in case your primary storage fails.
That's true enough, but traditional backups do not provide adequate protection for today's 24x7 enterprise. Even if you perform backups daily, you could lose many hours of data if disaster strikes.
Replication, on the other hand, involves continuous or near-continuous copying of data so that systems and applications remain available. Best-in-class data replication solutions allow you to recover data at any point in time if the most recent data is corrupted.
#2 It doesn't matter where I back up my data.
Having one backup of your data is better than having none at all, but the risk of failure is high. You need to follow the 3-2-1 rule — keep at least three copies of data on at least two different storage media, with one data backup copy stored offsite. This simple practice increases the odds that you'll be able to recover your data.
The importance of offsite backup data storage cannot be overemphasized. Research suggests that as many as 40 percent of organizations rely upon onsite replication to protect systems and data. That won't do much good if a disaster incapacitates your primary data center. By replicating data offsite, you reduce the risk that a single event will cause devastating downtime and data loss.
#3 Cloud Data Backup is Not Secure.
The cloud offers the most efficient and cost-effective platform for offsite data replication. However, many organizations cling to the notion that storing data in the cloud isn't safe.
The backup from the cloud itself isn't the problem. It all depends upon how the data is protected. The replication solution should encrypt all data at the source (before it leaves the network perimeter), in transit to the cloud and at rest on the cloud platform. End-to-end encryption ensures that data cannot be compromised.
#4 Data Backup Solutions are Hard to Use.
This myth has some basis in reality. Traditional data backup solutions required the expertise of skilled administrators to download and install software agents and enter arcane commands.
Modern data backup and replication platforms are far simpler to use. Setting the backup schedule, designating the files to be backed up and recovering data can be accomplished with a few clicks in a cloud-based console.
#5 We don't have the IT resources to manage backup effectively.
Another way of stating this myth is that backup isn't a priority. Given the rise of ransomware and other threats, backup should be a priority.
GDS can help. Our Geodiverse Secure Data Backup solution checks all the boxes for enterprise-class backup and replication. Our team provides comprehensive onboarding and implementation services to enable rapid time-to-value. The data backup solution also includes real-time monitoring and management, and upgrades and configuration changes as needed throughout the solution lifecycle. Reporting and proactive planning help ensure that the corporate data backup solution scales to support the business.
Data backup is a critical operation, but increasing complexity is makes it a pain for most organizations. However, you can offload that complexity and gain a dependable and cost-effective solution with a managed backup approach. GDS's team of experts have the experience and focus to deliver a comprehensive solution for protecting data and restoring systems quickly, completely and automatically.
---
Benefits of Managed IT Services from Global Data Systems
Strategic Managed IT: We help you solve your technology related business problems.
Connectivity: We get you reliable, secure connectivity anywhere in the western hemisphere in 48 hours.
Support: When you need help simply call our 24x7x365 support number.
Billing: Instead of managing hundreds of vendors - get one, easy to read bill from GDS.