How to Choose the Right SD-WAN Solution for 2021
The work-from-home models necessitated by the COVID-19 pandemic are driving rapid adoption of SD-WAN solutions. By providing more flexible, scalable and reliable connectivity than traditional WAN architectures, SD-WAN improves access to corporate resources and cloud services for today's distributed workforce. As organizations embrace remote work as a long-term strategy, SD-WAN has become an essential component of the corporate IT infrastructure.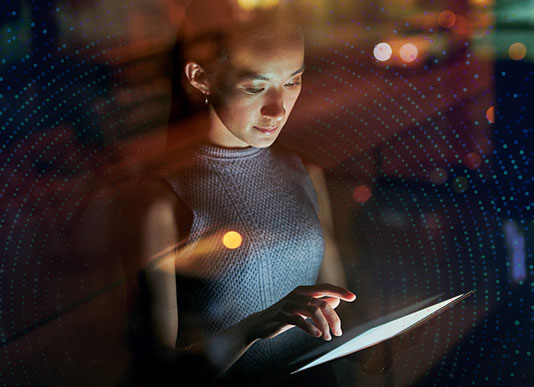 The SD-WAN market has experienced phenomenal growth in recent years, and shows no signs of slowing down. Quadrant Knowledge Solutions expects the market to see a compound annual growth rate (CAGR) of 45.5 percent through 2025. Futuriom predicts a 34 percent CAGR in 2020 alone despite a slowdown in the first half of the year.
In the Futuriom 2020 SD-WAN Infrastructure Survey, 92 percent of respondents said they are evaluating SD-WAN solutions. Enhanced security, simplified management, cost savings and improved performance of cloud applications were top drivers for SD-WAN adoption.
SD-WAN Benefits
Let's look at how those sd-wan benefits translate to today's business requirements:
SD-WAN enables end-to-end encryption to secure remote workers' connections.
Centralized management gives IT teams the visibility they need to ensure a high-quality user experience.
Organizations can utilize cost-effective connectivity options to boost bandwidth for videoconferencing and other applications.
Traffic steering and WAN optimization enable faster application response times.
SD-WAN Challenges
Now let's examine some of the challenges that prevent organizations from taking advantage of SD-WAN:
Many organizations are concerned about the extended attack surface created by today's distributed workforce. SD-WAN solutions that are unable to detect threats across the network will not provide effective security.
Moving traffic from dedicated WAN links to broadband Internet connections raises concerns about Quality of Service. Some SD-WAN solutions are unable to guarantee a high-quality user experience.
A major barrier to SD-WAN adoption is the lack of technical skills and experience among in-house IT staff. Many organizations are hesitant to take on a new technology that their IT team is ill-equipped to manage.
Deploying SD-WAN equipment to remote sites can be a major headache for overstretched IT teams. Additionally, IT teams accustomed to service provider-managed connections may not be prepared to handle the provisioning of multiple Internet links.
Fully Managed and Secure SD-WAN from GDS
The GDS Next-Generation Connectivity solution delivers all the benefits of SD-WAN without the headaches. You gain highly reliable connectivity for all of your branch offices and remote and mobile workers with network traffic shaping, application prioritization and policy-based bandwidth control to optimize performance. Automatic failover to a secondary connection prevents downtime in the event of a service provider outage.
SD-WAN offers reliable, flexible and secure connectivity for your distributed workforce.
More importantly, Next-Generation Connectivity provides robust, multilayer security to protect your applications and data. Next-generation firewall, antimalware, content filtering and other security controls combine to prevent, detect and respond to threats across the network. Self-configuring IPsec VPN capabilities provide site-to-site encryption.
As a fully managed solution, Next-Generation Connectivity incorporates around-the-clock monitoring, management and support by our expert team. We even handle rollout to your sites and provisioning of WAN links for all locations. You receive one simple bill for all services with the flexibility to add and change locations as needed.
If SD-WAN is on your radar for 2021, we invite you to take a look at Next-Generation Connectivity from GDS. Let us help you implement reliable, flexible and secure connectivity for your distributed workforce and mission-critical operations.
---
Benefits of Managed IT Services from Global Data Systems
Strategic Managed IT: We help you solve your technology related business problems.
Connectivity: We get you reliable, secure connectivity anywhere in the western hemisphere in 48 hours.
Support: When you need help simply call our 24x7x365 support number.
Billing: Instead of managing hundreds of vendors - get one, easy to read bill from GDS.