Defining Managed Services in Terms of Value to Your Business
The term "managed IT services" is commonly used in the IT industry and widely misunderstood. What IT services are managed? Who is managing them and why?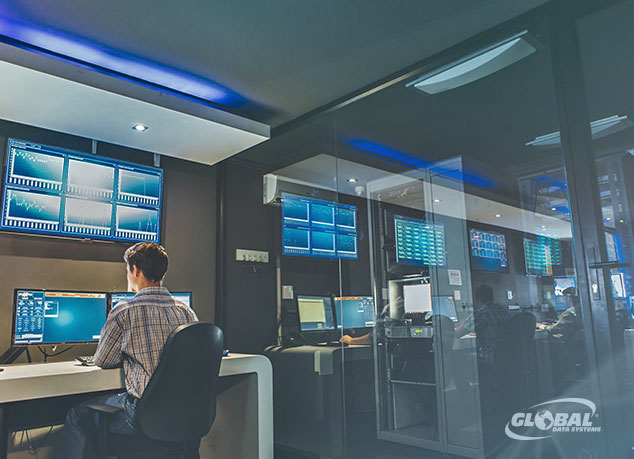 It doesn't help that managed IT service providers apply the term to a wide range of offerings, from traditional "break/fix" services to large-scale outsourcing arrangements. How is an organization supposed to select the right managed services provider (MSP) if we can't even agree on what an MSP does?
The key is to focus on the value provided by managed IT services. It's not about completing a checklist of tasks but about establishing a foundation for greater availability, performance and security. Managed IT services also:
Help smooth out your IT budget
Close IT skills gaps
Enable operational efficiencies
Create competitive advantages
Let's look at it from various perspectives within the organization.
Managed Services for the C-Suite
In Gartner's 2019 CEO and Senior Business Executive Survey, technology issues ranked second behind growth among top CEO priorities. That makes sense given that technology drives success in today's hyper-competitive market. However, executives can get bogged down in day-to-day IT issues. Worrying about downtime, poor performance and security threats does not advance the organization's business strategy.
What's more, many executives lack the know-how to make informed decisions about IT investments. They need an experienced partner who can provide deep insight into the latest IT solutions.
Best-in-class MSPs will work closely with executives to understand strategic objectives, business processes and the organization's tolerance for risk. The MSP will then thoroughly evaluate the IT environment from both a business and technology standpoint to identify outdated equipment, security vulnerabilities, compliance gaps and bottlenecks that impact operations. The MSP can help optimize the environment and provide ongoing maintenance, management and support that provides peace of mind.
Managed Services for IT Staff
For IT staff, offloading the end-user support burden can be a welcome relief, allowing them to focus on more strategic initiatives. This is especially valuable for in-house IT teams who lack the tools needed for effective remote management of endpoints.
Managed infrastructure services extend that value to the core of the IT environment. The MSP can take over the management of servers, storage platforms, and network and security devices, ensuring the highest levels of performance and quickly identifying and remediating issues. MSPs can also provide around-the-clock coverage so that IT staff can take vacation or sick days without being "on call."
Starting with an assessment of the organization's IT skills and resources, the MSP can help determine which responsibilities should remain in-house and which should be turned over to the MSP. This helps to maximize the operational value of the managed services arrangement and reassure IT staff that the MSP isn't there to replace them.
Managed IT services help fill in skill gaps in your staff, smooth out your budget and create competitive advantages.
Expert Managed Services from GDS
GDS offers a comprehensive suite of managed services, from end-user and desktop support to proactive monitoring and maintenance of the entire IT environment. More importantly, managed services are built into everything we do. We don't just sell you a product and move on. We are there, around the clock, to ensure that every IT solution we deliver is providing maximum value to your business.
And when it comes right down to it, that's what managed services are all about. Let GDS show you how our approach can have a real impact throughout your business.
---
Benefits of Managed IT Services from Global Data Systems
Strategic Managed IT: We help you solve your technology related business problems.
Connectivity: We get you reliable, secure connectivity anywhere in the western hemisphere in 48 hours.
Support: When you need help simply call our 24x7x365 support number.
Billing: Instead of managing hundreds of vendors - get one, easy to read bill from GDS.