7 Types of Managed Services for Optimizing IT Operations
Rising IT complexity and ongoing staffing challenges are expected to drive increased spending on managed services in 2023. It's a proven strategy — managed services help organizations reduce IT costs by up to 45 percent and increase operational efficiency by up to 65 percent, according to recent research by Mordor Intelligence.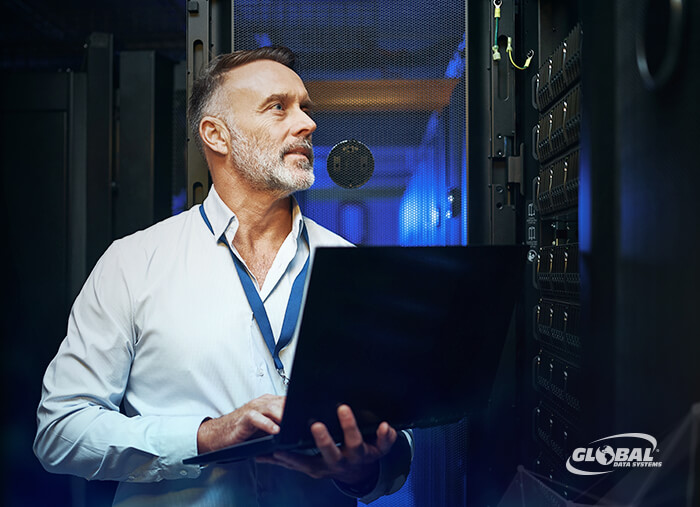 Here are some of the key services that help organizations optimize their IT environment and improve efficiency:
1. Managed Infrastructure
IT complexity is increasing with more devices to administer, more data to process, more threats to contain and more emerging technologies to support. Skills shortages add to the management challenge. Outsourcing infrastructure management can relieve stress, reduce risk and enhance operational agility. The provider's team will monitor, maintain and support all on-premises and cloud components of the technology environment, reducing the risk of downtime and freeing internal staff for more strategic initiatives.
2. Managed Security
Seventy percent of organizations report they do not have enough qualified cybersecurity employees to effectively defend their critical assets, according to the 2022 (ISC)² Cybersecurity Workforce Study. Managed security services provide access to the expertise and tools necessary to address today's threats. In addition to standard monitoring and management, leading providers offer advanced services such as endpoint protection, real-time threat intelligence, continuous threat detection, advanced analytics and threat-hunting capabilities.
3. Managed Backup
Hyper-distributed IT environments have complicated backup operations — more than a third of all backup jobs fail, according to one recent survey. Managed services providers (MSPs) can deliver high levels of stability and predictability while also optimizing costs and reducing staff and management burdens.
Managed services help organizations reduce IT costs by up to 45 percent.
An MSP will make certain that data is backed up frequently to meet recovery point objectives and keep potential data loss to an acceptable level. Additionally, backups are tested frequently to ensure they are working properly and readily available in the event of a system failure or some other disruption.
4. Managed Cloud Services
Businesses are shifting more IT infrastructure and workloads to the cloud, but in a recent survey more than 80 percent of IT leaders said a lack of internal skills and knowledge has become a barrier to cloud success. Managed cloud services help configure and support public, private, hybrid and multi-cloud environments with migration guidance, cost management strategies, performance optimization, and security and compliance controls.
5. Managed Endpoint Support
Supporting PCs, laptops, smartphones and other user endpoints is a significant drain on IT resources. Gartner analysts say managing a typical desktop can cost more than $5,000 a year, and an AMD study found that the average office worker wastes 24 workdays each year waiting on slow or outdated hardware or software. Remote management by a third-party provider ensures endpoints are properly patched, updated and secured and gives users access to 24x7 help desk support.
6. Managed Compliance
Most organizations remain highly reliant upon manual, spreadsheet-based processes for compliance tasks such as controls management, risk analysis, auditing, and reporting. A provider with deep understanding of security and data protection practices help companies reduce risk by digitizing and automating compliance efforts. An MSP can also help prepare for compliance audits with periodic infrastructure assessments, gap analysis, remediation, ongoing monitoring and incident forensics.
7. Virtual CIO
In enterprise organizations, the Chief Information Officer directs a staff of IT professionals who implement and manage technology that supports business goals. Virtual CIO services allow smaller organizations with limited staff and resources to access the technical expertise and business acumen of an experienced IT executive on a part-time basis. Working in concert with the customer's IT team, a vCIO helps customers implement, manage, maintain and secure IT resources while also providing budget and staffing guidance.
---
Benefits of Managed IT Services from Global Data Systems
Strategic Managed IT: We help you solve your technology related business problems.
Connectivity: We get you reliable, secure connectivity anywhere in the western hemisphere in 48 hours.
Support: When you need help simply call our 24x7x365 support number.
Billing: Instead of managing hundreds of vendors - get one, easy to read bill from GDS.