7 Reasons Why You Should Outsource IT Support
Given the strategic importance of IT in business operations, you'd think that organizations would focus their IT budgets on initiatives to increase productivity, enhance customer service or gain competitive advantages. However, the latest research from SMB Group finds that support is the No. 1 reason why midsize organizations hire IT staff. Despite the difficulty finding skilled technical personnel, 55 percent of midsize organizations dedicate their in-house IT staff to support roles.
There's no question that IT support is important. When IT systems aren't working properly, business grinds to a halt. But providing support may not be the best use of your IT team's skills.
Simply keeping up with the day-to-day management of today's complex IT environment requires significant IT resources. When users require IT support, your IT team must redirect its efforts, often on an emergency basis. Users may be kept waiting while technicians respond to more serious issues — or vice-versa. Your IT team may not have the bandwidth to resolve problems quickly or address cyber security threats.
What's more, few IT pros want to spend their careers staffing the help desk. If they're not given more challenging projects, they may move on to other opportunities.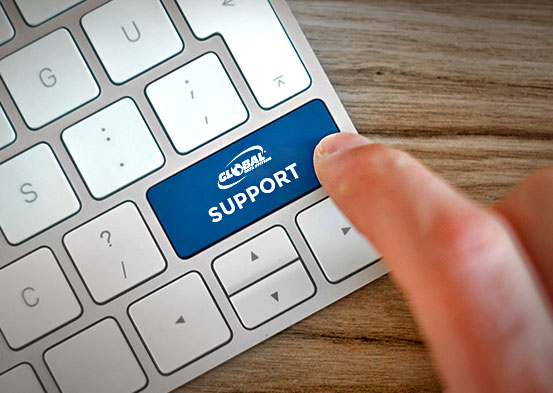 Key Benefits of Outsourcing IT Support
That's why outsourcing IT support makes sense for many organizations. By partnering with a managed services provider (MSP) such as GDS for at least some user support requests, you can get faster resolution of issues for a fixed monthly budget.
Instead of paying the salaries of enough IT staff to handle spikes in activity, you pay only for the support you need when you need it. And you gain the knowledge, experience and disciplined processes of the MSP's team, ensuring that support requests are handled efficiently and accurately.
Outsourcing IT is ideal for organizations that don't have in-house IT support — it enables these organizations to get the support they need with no capital outlays or hiring costs. But it can deliver key benefits to organizations of all sizes, with or without IT staff:
Ensure consistent, timely IT support — forget about staffing challenges, sick leave and vacation.
Tap into the expertise and methodologies of a dedicated IT support team to resolve issues more quickly.
Improve end-user productivity by reducing downtime and frustration.
Eliminate the "shoulder-tap" support requests that can distract other staff from their core functions.
Gain faster support for mobile users and teleworkers through the MSP's remote control technology.
Smooth out support costs.
Enable in-house IT staff to focus on critical systems and strategic initiatives.
How GDS Can Help You With IT Outsourcing:
Outsourcing is ideal for organizations that don't have in-house IT support.
GDS Managed Desktop Support services enable you to enjoy these benefits. Our skilled technicians will take your support calls and use the latest remote management tools to quickly to minimize productivity-killing downtime. We deliver these services across all of your locations and even to your remote, work-from-home team. Our IT support portal makes it easy for users to make and track support requests.
IT support is critical to your organization but that doesn't mean you have to dedicate IT staff to those efforts. GDS gives you access to highly qualified technicians to supplement or replace your in-house support. Outsourcing support can relieve the strain on existing IT resources and improve productivity by providing users with faster problem resolution. It also enables your IT staff to apply their skills to strategic initiatives.
---
Benefits of Managed IT Services from Global Data Systems
Strategic Managed IT: We help you solve your technology related business problems.
Connectivity: We get you reliable, secure connectivity anywhere in the western hemisphere in 48 hours.
Support: When you need help simply call our 24x7x365 support number.
Billing: Instead of managing hundreds of vendors - get one, easy to read bill from GDS.