5 Reasons More Organizations are Using Managed Services
Cybersecurity, application modernization, digital transformation, cloud optimization, edge computing, process automation and advanced analytics are some of the top business technology priorities. All present significant challenges for IT organizations dealing with staffing and budget limitations while trying to handle an increasing of day-to-day responsibilities.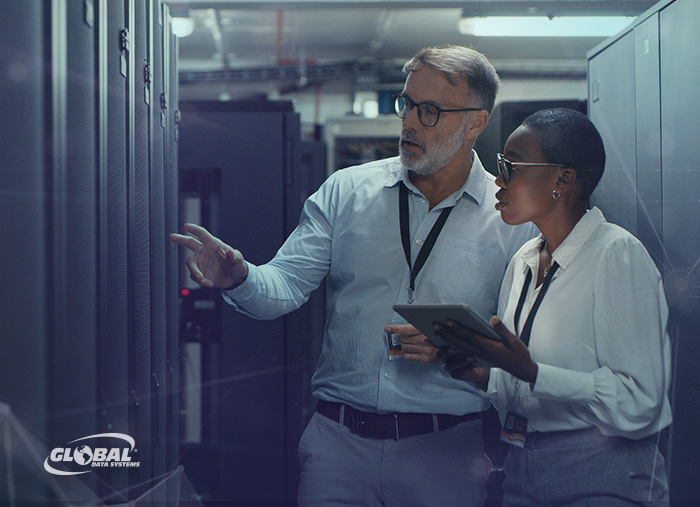 The routine tasks required to ensure that networks, systems, applications and end-user devices are operating properly often prevent IT from adequately addressing high-level strategic and operational goals. The net effect is that in-house IT staff are working longer with greater pressure. Nearly 60 percent of tech workers say they are suffering from burnout, according to a recent survey.
These five factors are responsible for much of the increasing strain on IT organizations:
1. Skills Gap
The demand for skilled IT pros continues to exceed the supply. The IT trade group CompTIA estimates that there are more than 700,000 unfilled tech jobs in the U.S., and the number continues to grow as tens of thousands of tech workers leave their jobs as part of the ongoing "Great Resignation." Analysts say the tech industry is experiencing annual turnover rates approaching 20 percent. IT executives say the resulting talent shortage is the most significant barrier to the adoption of emerging technologies, according to a Gartner report.
2. Brain Drain
While younger tech workers are leaving jobs as part of the Great Resignation, massive numbers of Baby Boomer-era IT pros are heading into retirement. In both scenarios, those leaving often take valuable knowledge about IT systems, processes and applications with them. The trend is particularly troublesome for organizations dependent on legacy applications and infrastructure supporting key business processes.
3. Staffing Costs
Even if qualified candidates are available, they may not be affordable. Industry experts estimate that the annual salary represents only about 50 percent to 70 percent of the true costs for a full-time IT support engineer. Benefits, onboarding, training and professional development and other expenses don't map directly to employee compensation figures.
Outsourcing support to a third-party provider is an efficient way to gain the resources needed to manage increasingly complex IT environments.
4. IT Complexity
Most organizations use a mixture of cloud-based and on-premises infrastructure to support the needs of increasingly decentralized workforces. While this delivers clear operational benefits, there are significant management challenges. Nearly half of IT professionals say having key resources scattered across an assortment of cloud instances and physical and virtual servers increases IT complexity and makes it difficult to ensure the availability, performance and security of business-critical applications.
5. Increased Risk
Remote, mobile and cloud models support the distributed workforce but also significantly expand an organization's attack surface. That contributed to 2021 becoming a record year for cyberattacks. Few organizations have the expertise and resources necessary to secure the business from growing numbers of phishing, malware, data exfiltration and other threats. Nearly 80 percent of respondents to a Ponemon survey indicated they are unprepared to properly respond to cybersecurity incidents.
Benefits in Using A 3rd Party Managed Services Provider
Outsourcing support to a third-party provider is an efficient way to gain the resources needed to manage increasingly complex IT environments. Working with a managed services provider (MSP) provides fast access to a broad range of technical skillsets for a predictable monthly fee.
Leading MSPs such as GDS have a deep bench of IT pros with expertise in a broad range of IT disciplines such as network management, cloud services, cybersecurity, desktop support, unified communications and collaboration solutions. Best of all, you gain almost immediate access to IT pros with the specific training and experience you need instead of spending months trying to find, recruit and hire a full-time employee.
Technology is changing rapidly, and organizations need flexible and cost-efficient access to an evolving set of skills. GDS can help augment your existing staff and provide the expertise and resources you need to leverage emerging technologies.
---
Benefits of Managed IT Services from Global Data Systems
Strategic Managed IT: We help you solve your technology related business problems.
Connectivity: We get you reliable, secure connectivity anywhere in the western hemisphere in 48 hours.
Support: When you need help simply call our 24x7x365 support number.
Billing: Instead of managing hundreds of vendors - get one, easy to read bill from GDS.