5 Key Features to Look for When Evaluating SD-WAN
Although software-defined WAN (SD-WAN) adoption has slowed somewhat due to current economic conditions, a new report from Dell'Oro Group predicts that uptake of the technology will quickly rebound. The research firm projects that SD-WAN sales will increase 168 percent through 2024 to exceed $3.2 billion.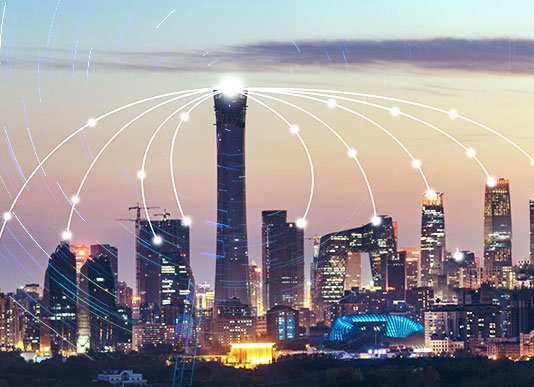 The reasons are clear. SD-WAN provides flexible connectivity for today's distributed enterprise while reducing overhead and simplifying operations. Few technologies provide so many benefits in one package. But the wrong SD-WAN solution can be a costly mistake that brings risk to your organization.
When evaluating SD-WAN, it's important to look for these five key features:
1. Business Continuity
Organizations that depend upon the WAN can suffer significant business disruption if connectivity is lost. The SD-WAN solution should combine multiple WAN services with automated failover in the event of a service provider outage. Cellular connectivity can provide a critical backup should a disaster disrupt wired services.
2. Optimal Performance
SD-WAN should support all of the connectivity requirements of remote locations, from cloud access to business communications and collaboration. This is achieved through policy-based Quality of Service features that prioritize latency-sensitive applications and intelligently select the best connection based upon real-time network conditions.
3. Integrated Security
Network security can be a significant concern with SD-WAN because it allows direct Internet connectivity. However, adding security appliances at each remote location increases costs and administrative overhead. SD-WAN solutions should have integrated security tools, including site-to-site VPNs, next-generation firewalls and content filtering.
SD-WAN provides flexible connectivity for today's distributed enterprise.
4. Rapid Deployment
Distributed enterprises need the ability to rapidly roll out new locations at scale. The SD-WAN solution should enable greater business agility through fast provisioning of circuits and streamlined deployment of on-premises devices. Mobile SD-WAN solutions can provide instant connectivity virtually anywhere there's electrical power.
5. Management and Support
Few organizations have the expertise to effectively manage SD-WAN across multiple locations. Best-in-class SD-WAN solutions provide around-the-clock monitoring, management and support and rapid response to outages and security incidents.
---
Next-Generation Connect (NGC) from GDS
Next-Generation Connect (NGC) from GDS checks all the boxes. We leverage our interconnectivity agreements with multiple service providers to architect and implement a private WAN that delivers the performance and reliability you need for your mission-critical applications. Our SD-WAN technology minimizes downtime by rapidly switching to a standby Internet connection whenever an outage with the primary connection is detected. NGC also optimizes performance through application prioritization, network traffic shaping and policy-based bandwidth control.
Built-In SD-WAN Security
Robust security is built into NGC. The solution includes next-generation firewall services, antimalware protection, content filtering and more to help prevent, detect and respond to security threats.
But the services behind the scenes are what sets NGC apart. Our field services team will efficiently deploy the solution to all of your locations while taking steps to ensure the safety of your staff. Once NGC is in place, our Network Operations Center staff take over, monitoring and managing the solution and providing highly responsive support. You don't have to worry about contacting a service provider if there is a problem with a WAN circuit. And you'll receive one simple bill for all services we provide to your organization.
Managed SD-WAN Solution
SD-WAN offers many benefits, but you have to make sure the solution you choose will provide the reliability, agility and operational efficiency your organization needs. Let GDS design and implement a solution that delivers on the promise of SD-WAN.
---
Benefits of Managed IT Services from Global Data Systems
Strategic Managed IT: We help you solve your technology related business problems.
Connectivity: We get you reliable, secure connectivity anywhere in the western hemisphere in 48 hours.
Support: When you need help simply call our 24x7x365 support number.
Billing: Instead of managing hundreds of vendors - get one, easy to read bill from GDS.