Managed IT Solutions in Lockport, LA
Solve Your Business IT Challenges with Global Data Systems
Managed IT Solutions in Lockport, LA
Global Data Systems
Address: 1201 Crescent Avenue, Lockport, LA 70374
Phone: 888-435-7986
Hours: Monday - Friday, 8am - 5pm
GDS is a managed IT service company with deep engineering expertise and technology tools to support midsize and large enterprises. We specialize in solutions for oil and gas, marine transportation, industrial construction, government, and healthcare, providing our clients with the most up-to-date and innovative approaches to overcoming industry pains.
Keeping Lockport Secure & Connected with
24/7/365 Expert Support
nCONTACT Hosted Unified Communications
A cloud-based solution that extends your corporate office in Lockport to remote and mobile users, acting as one single system, improving the communication and productivity of all employees.
All in one: Voice, Chat, Meeting
Highly Flexible, Scalable
Replaces aging communication technology
Comprehensive Management, Support, and Strategic Expertise
Technology is vitally important to Lockport business operations, but many organizations lack the resources and expertise to manage their IT environments effectively. In-house IT teams often struggle to keep up with the day-to-day maintenance needed to ensure optimal performance and availability. Low-level tasks and firefighting leave little time for strategic initiatives that advance the business.
Managed IT services from GDS help organizations in Lockport overcome these challenges. Our team of engineers and technicians leverage state-of-the-art tools to monitor and manage the IT environment. GDS works in concert with in-house IT teams to close skills gaps and help transform IT from a cost center to a strategic part of the business.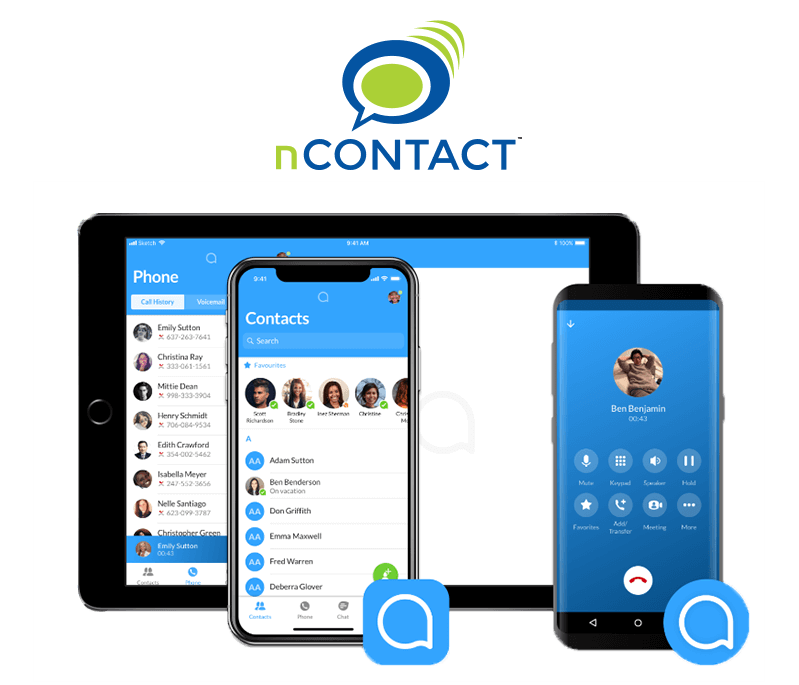 PROBLEMS IT SOLVES
High cost of on-premises communications equipment
User demand for feature-rich collaboration tools
Inability of remote users to access the company phone system
Administration and support headaches
Risks associated with aging communication technology
Multiple, complex bills for telecom services
GDS works with your in-house IT Team to overcome challenges
A Reliable, Easy-to-Use Solution, Connecting People and Improving Productivity
nCONTACT meets the needs of small to midsize businesses, large enterprises and public-sector entities in Lockport. Cloud-based communications platforms free organizations from purchasing, installing and maintaining traditional on-premises telephone systems. More importantly, cloud-based solutions make it easy to extend the corporate phone system from Lockport to remote offices and mobile users, and to integrate multiple collaboration tools into a single system. The challenge lies in selecting a solution that will deliver maximum reliability, quality and scalability.
The GDS nCONTACT Hosted Unified Communications Service provides voice, presence and chat services in an intuitive interface that optimizes productivity and collaboration. Designed by the networking and communication experts at GDS in Lockport, the solution is hosted in hardened, enterprise-class data centers and backed by world-class, 24/7/365 support.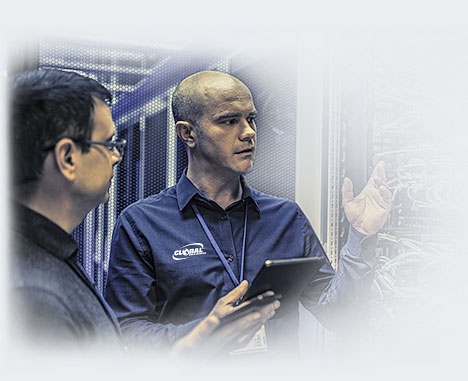 MANAGED INFRASTRUCTURE - Full lifecycle management of servers, storage and networking equipment, with real-time monitoring and analytics to minimize downtime and speed problem resolution.
MANAGED DESKTOP - Proactive maintenance and management of desktops, responsive end-user support, and data-driven asset management to aid in the planning of upgrades.
VIRTUAL CIO (vCIO) - Access to experienced IT executives in Lockport, LA, who will help you develop and execute an effective IT strategy to support your business processes and objectives.
Utilize the Power of the Cloud, While Maintaining Control Over Your IT
The GDS Private Cloud gives you secured control over your IT resources in Lockport, accessing and storing your data wherever and whenever.
Increased cloud flexibility
Pay for space, not hardware
Around the clock managed by 24/7/365 NOC
While public cloud services deliver key business benefits, it's not possible to move every application to the public cloud. That's why many organizations in Lockport are adopting a hybrid model that incorporates both public and private cloud environments. A private cloud enables organizations to tap the value of the cloud while maintaining control over IT resources.
GDS offers a hosted solution that eliminates the capital costs and complexity associated with building out a private cloud. We provide a private, single-tenant environment that you consume as an operational expense. The solution is hosted in our enterprise-class data centers for maximum performance, security and resilience.
The service can be scaled up or down to meet your changing requirements without the need to purchase hardware. It's fully maintained and supported by the experts at GDS in Lockport, freeing your IT team from managing your private cloud.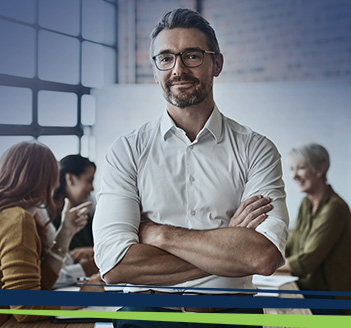 PROBLEMS IT SOLVES
High cost and complexity of building out a private cloud
Security and privacy concerns associated with the public cloud
Capital tied up in depreciating equipment
Limited flexibility of the traditional IT environment
Lack of cloud management expertise
Next-Generation Connectivity
Fully Managed and Secure SD-WAN Solution
Securely connecting people to business applications is often the difference between success and failure. Downtime caused by lost connections, security breaches and poor support — whether in a branch location, corporate office or home office — presents substantial risks. Organizations in Lockport and across the area suffer lost revenue, decreased productivity, employee turnover and a tarnished reputation.
Next-Generation Connect (NGC) reduces these risks by maximizing the performance, reliability and security of your WAN. NGC is a fully managed and secure SD-WAN solution that minimizes downtime by rapidly switching to a standby Internet connection when an outage is detected. It also manages bandwidth and prioritizes traffic based upon application requirements, business needs and real-time network conditions.
NGC's advanced security features, including next-generation firewall, antimalware protection, content filtering and more, help to prevent, detect and respond to security threats. NGC is monitored, managed and supported around the clock by GDS's team of experts, giving you peace of mind that your business is protected.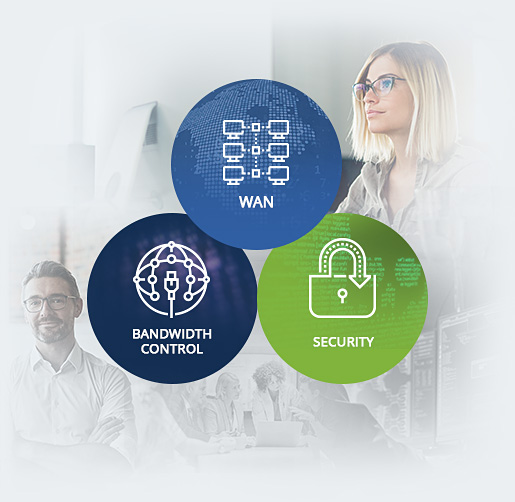 PROBLEMS IT SOLVES
Downtime due to Internet outages
Dropped calls and call quality issues
Security threats
Lengthy wait times for connectivity deployments
Complex Billing
Confusion over where to go for support
Protect Your Business from Cyber Threats
Reduced Risk Through Prevention, Detection and Rapid Response
Almost half of all cyberattacks target small to midsize businesses, and 60 percent of organizations that are hit with a modest cyberattack fail within six months. Cybersecurity is clearly a business imperative, but many organizations in Lockport or the surrounding area lack the skills, resources and visibility to combat security threats. Cyberattacks can go undetected for weeks or even months, compounding the damage to the organization.
GDS has developed a suite of managed security services that effectively address the primary threat vectors. Our cloud-based tools are designed to prevent network intrusions, protect email and end-user devices, block malicious websites and files, and analyze user behavior to detect compromise. Ongoing maintenance and management ensures that these tools are kept up-to-date and ready to combat emerging threats. Continuous monitoring identifies emerging threats and provides the contextual data need for rapid, effective response.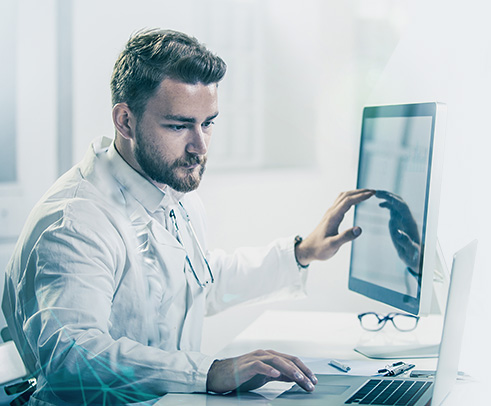 EMAIL SECURITY - Keeps malicious emails and attachments out of users' inboxes, prevents business email compromise and continually monitors the environment to identify threats that make it through these defenses.
WEB SECURITY - Blocks access to malicious websites, controls the use of risky applications and services, and enforces policies to minimize the exposure of sensitive data.
END-USER SECURITY - Protects endpoint devices on and off the corporate network through malware remediation, continuous file and activity monitoring, and rapid response to cyberattacks.
INFRASTRUCTURE SECURITY - Prevents hackers from infiltrating the network to steal data or damage systems, and analyzes traffic to detect and block malware and other malicious content.
Let GDS in Lockport, LA, Protect Your Business

Protect your business from cyberattacks through our suite of Cybersecurity tools & Expertise