MORRISON
OFFSHORE CONNECTIVITY CASE STUDY
GDS came to MORRISON with an innovative new SD-WAN solution that would better meet the company's needs.
With an access agnostic approach GDS was able to deliver an SD-WAN solution on our VSAT and LTE network to MORRISON's vessels, providing higher performance, availability and redundancy than satellite alone at a reasonable cost.
Improved connectivity with vessels, dramatic increase in performance
Solution provided high-speed connectivity with redundant failover and maximum uptime
24x7x365 monitoring and support.
One simple, consolidated bill for all services.
Let GDS help you solve your IT problems - Call 888-435-7986 or Schedule A Needs Discovery Call >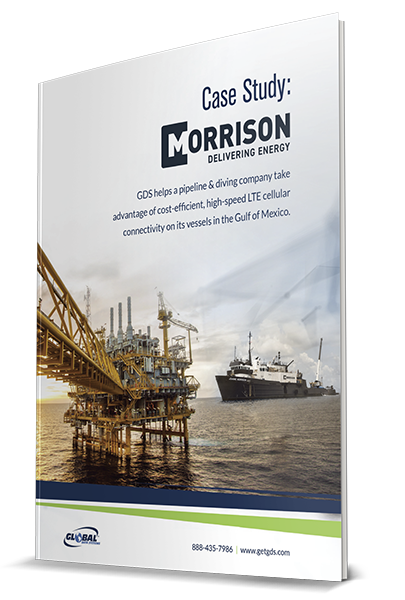 LOWER COST HIGH SPEED CONNECTIVITY
Systems Efficiency Increased