Oil & Gas Industry Services Connectivity Case Study
SEE HOW GDS HELPED A SERVICE PROVIDER FOR THE OIL AND GAS INDUSTRY DELIVER SECURE AND RELIABLE LTE CELLULAR CONNECTIVITY TO ITS CUSTOMERS' REMOTE SITES.
In today's high-tech oil and gas industry, workers in the field depend upon voice and data communications with the office. To meet this need, a provider of rental equipment for the industry set up a communications network, but wanted to use LTE cellular for more cost-efficient connectivity.
Unfortunately, the company lacked the expertise and personnel resources to design, implement and support the network infrastructure, and asked Global Data Systems (GDS) to develop a solution. We developed a complete turn-key connectivity solution which you can get deeper insights into by reading this case study.
Developed a SD-WAN solution that leverages multiple cellular services for highly reliable connectivity.
Our turnkey solution includes all the hardware and software needed for connectivity.
Fully managed, with 24x7x365 support through the GDS Network Operations Center (NOC)
Let GDS help you solve your connectivity problems -
Call 888-435-7986 or Contact us Now >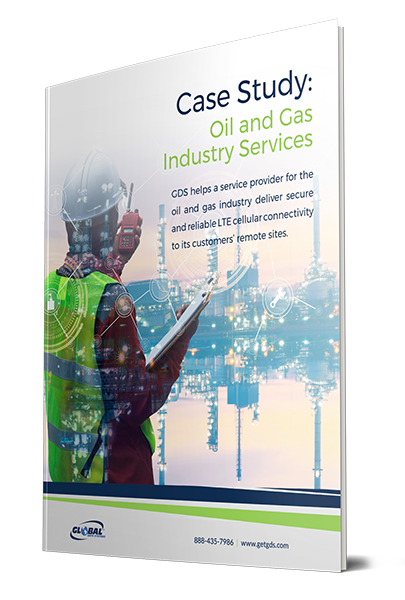 Implemented LTE Cellular Connectivity
Streamlined Field Deployment of Network Hardware
24x7x365 SUPPORT FOR ALL THEIR NEEDS
Discover How GDS® Secure Connectivity Solutions

Increased this Company's Communications Coverage Cost Efficiently & Reliably