Focus on Safely Working from Anywhere
COVID-19 is spreading worldwide and affecting the way businesses collaborate. GDS is here to help with offsite collaboration & connectivity solutions
GDS can help businesses adapt to changes in operations
As experts in connectivity, we are offering businesses secure, remote connectivity solutions where you can communicate from anywhere. Our solutions help promote a safe and healthy form of communication and collaboration.
What can our solutions do for your business?
You get voice, video and chat, delivering maximum reliability, quality and scalablity.
Your teams can continue to conducts face-to-face meetings without skipping a beat.
You can seamlessly utilize our platform in conference rooms, with laptops, or on mobile devices.
You can have the ability to work from home.
You get 24/7/365 support.
Help to Stop the Spread of COVID-19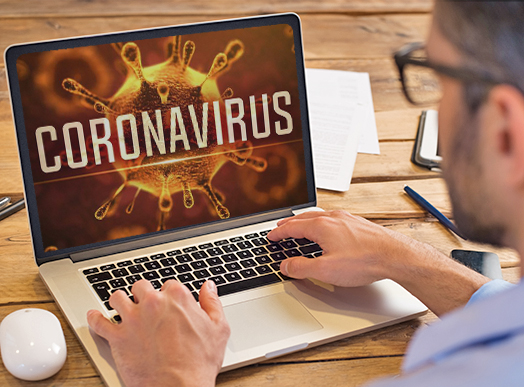 Many businesses are not prepared for employees to suddenly need to work from home, let us help!
Stay healthy and still get the job done with the connectivity experts at Global Data Systems.
Begin remotely connecting today!
Let GDS help you rapidly adapt and plan for your staff to work and communicate offsite. You can call us directly at 888-435-7986 or fill out the form below
We're Here to Help! We want to help make this difficult time a little easier for businesses.