Reduced Risk through Prevention, Detection and Rapid Response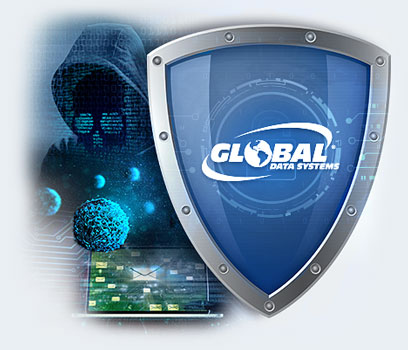 Almost half of all cyberattacks target small to midsize businesses, and 60 percent of organizations that are hit with a modest cyberattack fail within six months. Cybersecurity is clearly a business imperative, but many organizations lack the skills, resources and visibility to combat security threats. Cyberattacks can go undetected for weeks or even months, compounding the damage to the organization.

GDS has developed a suite of managed security services that effectively address the primary threat vectors. Our cloud-based tools protect email and end-user devices, block malicious websites and files, and analyze user behavior to detect compromise. Continuous monitoring identifies emerging threats and provides the contextual data need for effective response.
Let GDS Protect Your Business

Protect your business from cyberattacks through our suite of Cybersecurity tools & Expertise