Enhancing the Flexibility, Reliability, And Reach of the Wide-Area Network
An in-depth look on why 4G/LTE wireless should be part of any WAN architecture
Organizations have traditionally relied upon wired data transport services — MPLS or broadband Internet — for WAN connectivity. However, these services are slow to provision, are not available in all areas, and are subject to downtime if a cable is cut or the infrastructure is damaged.
Cellular technology overcomes these challenges and delivers the performance needed to support today's applications.
Organizations can use 4G/LTE wireless for resilient backup connectivity and to add cost efficient bandwidth.
What You'll Learn
Learn the value of 4G/LTE in the modern WAN architecture
Discover primary and secondary use cases for cellular data transport.
Read more about 5G and it's revolutionary impact on connectivity
Let GDS help you solve your WAN connectivity problems - Call 888-435-7986 or Contact us Now >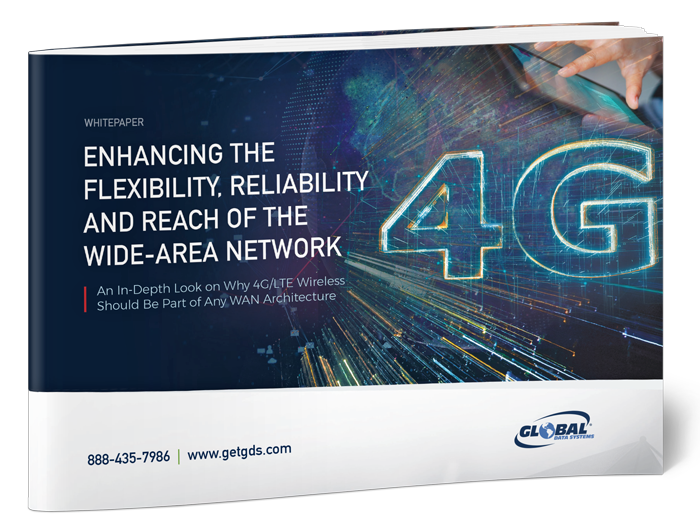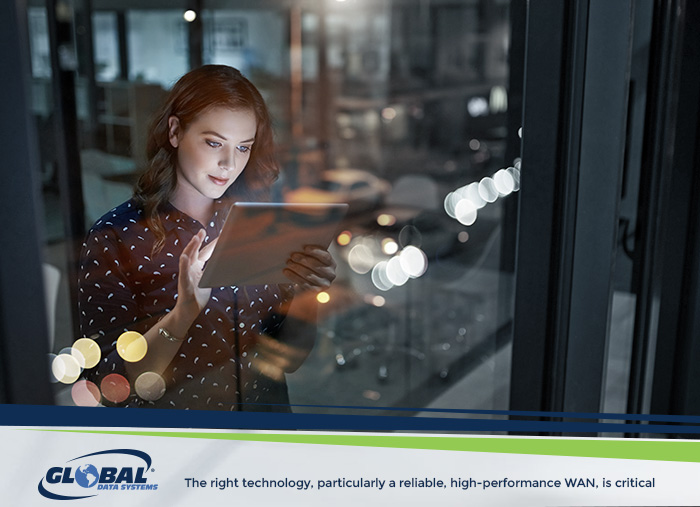 Discover Deep Insights

into 4G/LTE in the modern WAN Architecture

Fill out the form below to download the whitepaper.