eBook: A Multipronged Approach to Cybersecurity
In this ebook, learn how a managed security services provider like GDS can help your organization take a multi-pronged approach to cybersecurity so you can combat complex cyber threats.
About This eBook
There's no such thing as bulletproof security. It simply doesn't exist. Even organizations with world-class security controls can fall victim to zero-day exploits, weak or stolen passwords, or user error.
This ebook goes into detail about a layered, multi-pronged approach to cybersecurity so you can combat these complex threats.
Security Awareness Training - humans are still the weakest link in the security chain and users should be knowledgeable and aware of risks.
Email and Endpoint Security - Phishing is one of the most prevalent cyberattacks organizations face. Effective security solutions should be in place for end users.
Continuous monitoring of the IT environment is imperative to determine if threats have made it past initial defenses
Learn about all these and more and get deep insights into cyber security
What You'll Learn
You'll learn the benefits of using a managed security services provider to cost efficiently protect your organization from cyber threats.
Get insights into a layered security approach, what it is and why it benefits you.
With more than 30 years of experience, GDS has the proven ability to develop solutions that precisely meet your business objectives. We are committed to excellence in service delivery, from solution design and implementation through simplified billing.
GDS can help you by implementing a fully managed security services solution that protects you from cyber threats - Call 888-435-7986 or Contact us Now >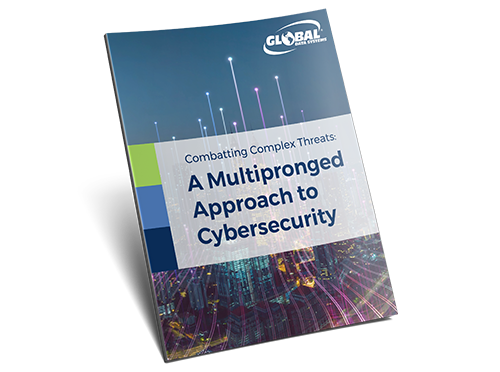 Fill Out the Form Below

to Download This eBook

Written by

Cybersecurity & IT Industry Experts
Our writing team has over 10 years in the IT industry
This whitepaper offers deep insights based on our experience in the industry
Our whitepaper resources seek to educate our clients on topics that affect their business