8 Considerations for Choosing a Managed Services Provider
In this ebook, you'll learn how to select an MSP that will deliver maximum value for your business.
About This eBook
There are many benefits an MSP can provide your business, they can save your organization time, money and effort on technology related tasks and greatly minimize the risks your business has when it comes to cybersecurity.
Choosing the wrong one can be disastrous. This ebook goes into detail about choosing the right MSP for your organization.
How to evaluate potential MSP partners - Insights on what criteria is key
What a Qualified MSP will do - A competent and trustworthy MSP will assess your IT posture and tailor any recommended solutions to your exact needs
Trusted & Certified - learn about the certifications, technical skills & relationships a competent MSP should have
Learn about all these and more and get deep insights into choosing the right managed services provider.
What You'll Learn
Remember, choosing the wrong MSP to partner with can have disastrous effects on your business. Choosing the right MSP is key
Learn about specific traits and qualities a good MSP should have, types of services, support & onboarding they should offer, and how and what to evaluate
With more than 30 years of experience, GDS has the proven ability to develop solutions that precisely meet your business objectives. We are committed to excellence in service delivery, from solution design and implementation through simplified billing.
GDS can help you by implementing a fully managed security services solution that protects you from cyber threats - Call 888-435-7986 or Contact us Now >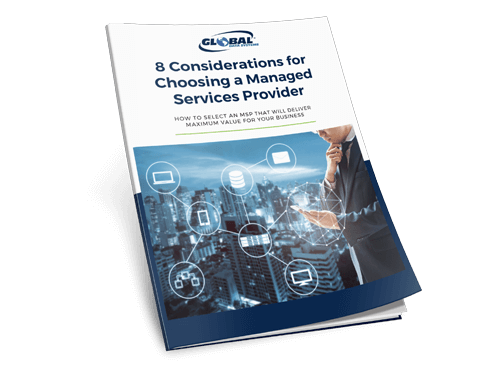 Fill Out the Form Below

to Download This eBook

Written by

Managed IT Industry Experts
Our writing team has over 10 years in the IT industry
This ebook offers deep insights based on our experience in the industry
Our ebook resources seek to educate our clients on topics that affect their business