Plasma Centers Case Study
By partnering with GDS, this plasma center ensures reliable connectivity, fueling nationwide growth with operational technology solutions.
GDS has been the go-to solution for a fast-growing plasma center company facing the challenge of scaling up connectivity. By handling all IT and communication needs, GDS ensures reliable internet connectivity for each location, enabling the company's rapid growth strategy.
GDS's Next-Generation Connectivity (NGC) platform combines smart technologies, providing seamless failover between multiple connections, including fiber, copper, and LTE, for maximum network reliability.
Moreover, the NGC solution creates a secure mesh network, extending the perimeter to every branch and remote user, enhancing information security. GDS's end-to-end network provisioning eliminates headaches and reduces upfront capital investments, allowing the company to focus resources on growth.
In this case study you'll learn about the benefits this company achieved through partnering with GDS:
Reliable and scalable connectivity, ensuring uninterrupted operations for the fast-growing company.
Advanced security capabilities through the NGC platform, safeguarding customer and business information.
Achieved a cost-effective operational expense model, enabling the company to allocate capital resources for growth.
Let GDS help you solve your managed services problem -
Call 888-435-7986 or Contact us Now >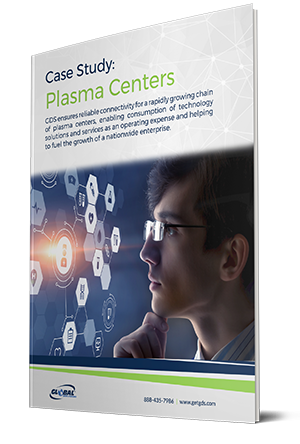 Learn how we implemented a reliable and scalable connectivity solution
Get deeper insights about our advanced security capabilities through the NGC platform
See how we reduced upfront capital investments, enabling the company to focus resources on growth.