Helping Home Health Providers Respond to Changing Billing Models
Home Health Providers face unique challenges when it comes to technology & connectivity. GDS can help with cost effective, managed IT solutions:
Reduce IT costs with Managed IT
SD-WAN across multiple locations
Secure, HIPAA compliant connectivity in the field
24x7x365 support with rapid response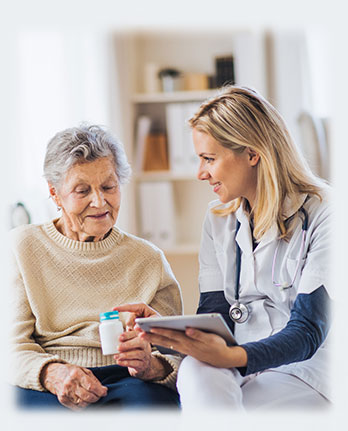 Demand for home health services has increased during the COVID-19 pandemic as many older American shelter in place, putting more strain on an industry that's already stretched thin.
Congress has provided funding relief through the CARES Act, but the U.S. Center for Medicare and Medicaid Services (CMS) has also suspended some payment programs that home health providers have traditionally relied upon.
This new reality comes on the heels of a significant overhaul of the home health billing model that went into effect Jan. 1, 2020. According to CMS projections, payment for home health services will decrease more than 6 percent due to the recategorization of services. Additionally, the traditional 60-day billing cycle has been replaced by a 30-day cycle that is forcing providers to carefully manage cash flow.
Trusted Managed IT Service for Home Health Providers
GDS can help home health & home nursing agencies navigate these changes with home health technology that reduce costs and enable more efficient operations:
Fully managed, secure SD-WAN solutions that provide highly reliable, secure and cost-efficient connectivity to support key applications.
Mobile and remote connectivity solutions that give home nursing workers in the field access to the applications and data they need to best serve patients.
Hosted communications platforms that deliver advanced voice and video conferencing services without upfront investments.
Security monitoring and threat remediation to reduce the risk of a costly and disruptive data breach.
Key Features and Capabilities
Reduced connectivity costs through our private WAN
Plug-and-play solutions that enable operational flexibility
Collaboration tools for enhanced decision-making
Turnkey security solutions that include hardware, software and services
One easy-to-understand bill for all services.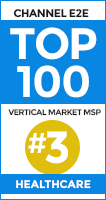 Frequently Asked Questions About Home Health Managed IT:
We don't have in-house IT staff to manage our systems and network. Can GDS help?
All our solutions include 24x7 monitoring and management by our team of experienced experts. This ensures that the systems and services you rely upon are always available and secure, and that your team has one number to call for highly responsive support.
We're looking to merge with another home health provider. What do you recommend?
Home health providers that are considering mergers and acquisitions can benefit from the expertise of GDS consultants. We can conduct cybersecurity assessments to ensure that a data breach doesn't become a deal breaker. After the merger, we can help integrate IT systems and networks and identify opportunities for cost savings and improved efficiency.
How does GDS keep our systems and data secure?
At GDS, we take a defense-in-depth approach combining multiple security controls to protect your business-critical IT assets. These controls are integrated into every solution we offer and monitored around the cloud for malicious activity. If a threat is detected, our team works quickly to prevent it from causing damage.
We have so many different bills from many vendors. Can GDS solve this?
Yes, GDS analyzes your current IT spend and locates where you can reduce or eliminate costs. You then receive one simple bill for all products and services.
Schedule A Discovery Call with a Managed IT Expert
We'll discuss the unique IT needs of your

Home Health company

& offer a tailored solution