The network you've always hoped for.
GDS combines a robust hybrid network with decades of experience to deliver the best networks available. How can your operation benefit from better application performance, lower costs, no downtime, and fewer hassles?
GDS is the world's fastest, simplest way to get secure connectivity anywhere.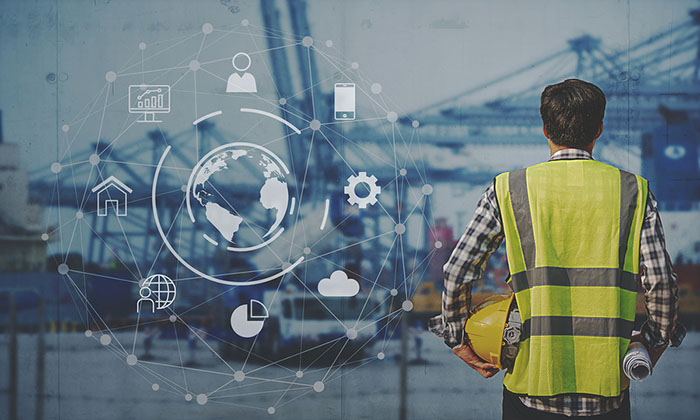 Problems It Solves
Downtime due to Internet outages
Dropped calls and call quality issues
Security threats
Lengthy wait times for connectivity deployments
Complex Billing
Confusion over where to go for support
The Best Connectivity Solution for Every Industry?
Accessible pricing for every business
Our networks aren't just optimized for performance -- they're optimized for pricing. Our SD-WAN Hyperconnectivity solution is carrier-agnostic, requires minimal installation cost, and features transparent pricing so that you always know you're getting the most from your investment.
Unmatched deployment speed
Our hybrid networks can be deployed in days, not weeks. Need something even faster? Our mobile connectivity solutions can be deployed in a matter of hours giving you secure connectivity anywhere and anytime that you need it.
Pain-free migration
Your migration is handled by our experienced technicians, ensuring a hassle-free transition to your new network.
Better performance, more uptime
GDS Hyperconnectivity uses several overlapping technologies to keep your network running at maximum efficiency, while our monitoring detects any potential issues so that we can address them before they create downtime.
A better billing system
Consolidate all of your connectivity expenses into one clear, accurate bill.
The top six reasons our customers love Hyperconnectivity from GDS:
Rapid Deployment
Fixed-line technologies can take months to deliver -- who has time for that? Our SD-WAN-enhanced hybrid solution delivers up to 40 Mbps within days. The switch to permanent circuits is seamlessly executed as soon as they come online.
Greater Security
Data and network security are important to every business, especially those who are facing strict regulatory requirements. Our Hyperconnectivity solution is not only fast but incredibly secure, freeing you from worry over compliance and cyber attacks.
A Tailored Experience
We design your network around your needs and priorities to ensure that your business is getting everything it demands from your network.
Cost-Effective
Thanks to our platform and our carrier independence, GDS is the world's fastest, simplest way to get secure connectivity anywhere. We match your performance and cost priorities to what is available in the required location.
Our Proven Process
GDS has been delivering and managing connectivity for over 30 years. This experience has allowed us to create a reliable process for consulting on, designing, deploying, and supporting your network.
Support You Can Count On
For decades, we've focused on providing responsive, flexible, and reliable service and support to our customers. The GDS team will make sure that you get the network that you need with no headaches and no runarounds.
Experience the advantages of reliable, secure Hyperconnectivity.

Let us simplify your IT today.