Industry Leading SD-WAN Solutions That Solve Construction Sector Connectivity Issues
We know reliable, secure connectivity out in the field on construction jobsites is your number one priority. GDS offers services and solutions that give you everything you need on one simple bill.
Reliable connectivity for jobsites
High bandwidth, secure network
Control over your data & applications
24x7x365 support with rapid response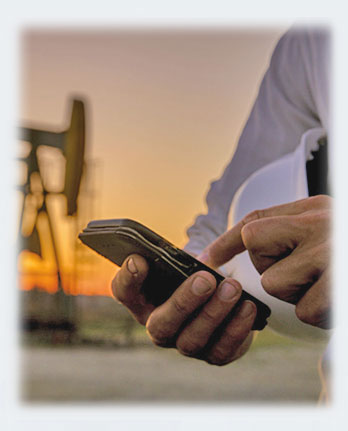 GDS Solutions Give You Reliable, Secure Access to Your Corporate Data Center From Remote Job Sites.
Companies in the construction and industrial services sectors depend upon reliable data center access. They also need communication and collaboration tools, Internet and cloud access, and connectivity for workers onsite. GDS meets all these requirements with its fully managed, easy-to-deploy mobile and remote connectivity solutions.
Faced with unreliable wireless services, construction and industrial services firms often turn to unsecure Wi-Fi hotspots or hotel Internet connections to send reports and download and update project files. When they do have connectivity at job sites, they often lack adequate bandwidth to support business processes and the security needed to protect sensitive data.
Rock Solid, Secure Connectivity
With connectivity from multiple carriers, the GDS network provides the redundancy needed for high levels of uptime. Every GDS solution is monitored, managed and supported around-the-clock to ensure that remote workers always have connectivity.
Accelerate and simplify the delivery of WAN access through rapid turnup of network services and an all-in-one plug-and-play solution.
Provide workers at remote job sites with high-performance, cost-efficient connectivity for accessing applications and data.
Give organizations complete visibility and control over how Internet services are used at remote sites.
Minimize the risk of security threats and downtime through proactive 24x7 remote monitoring and support delivered by GDS experts.
Industry Leading SD-WAN Solution
The GDS NOMAD and NOMAD-2GO solutions combine industry-leading SD-WAN capabilities, high-quality business communications and robust security in a portable, ruggedized container.
GDS can provide connectivity to any location within hours and present one easy-to-understand bill for all network services.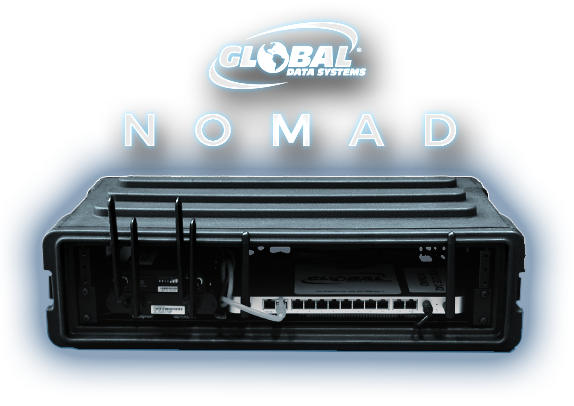 GDS Understands Your Technology Challenges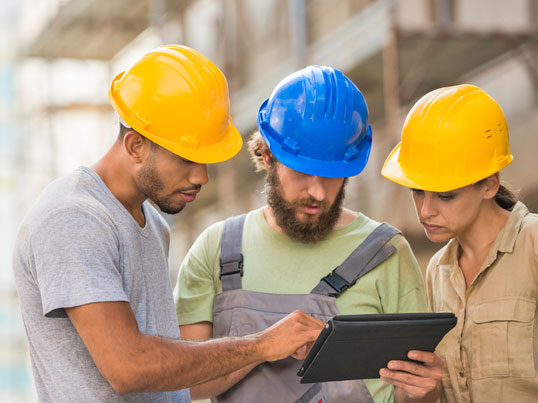 Challenge 1: Bandwidth Management
Workers at remote construction and job sites will often use the company's wireless network for personal communications and web browsing. This limits the bandwidth available for business access and can result in cellular data overage charges. The GDS network provides the bandwidth organizations need while providing full control over how the connectivity is used. Bandwidth can be allocated by user or group and traffic prioritized by application.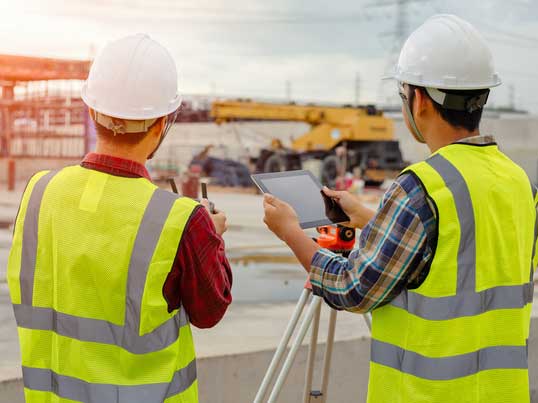 Challenge 2: End-to-End Security
Wireless networks require robust security to protect users and data from cyberattack. However, securing networks at remote job sites were workers come and go can be challenging. GDS takes a layered security approach that includes cloud-delivered firewall services, intrusion prevention and advanced malware protection. Content filtering prevents workers from accessing unapproved applications and services and performing risky activities such as sharing files and information.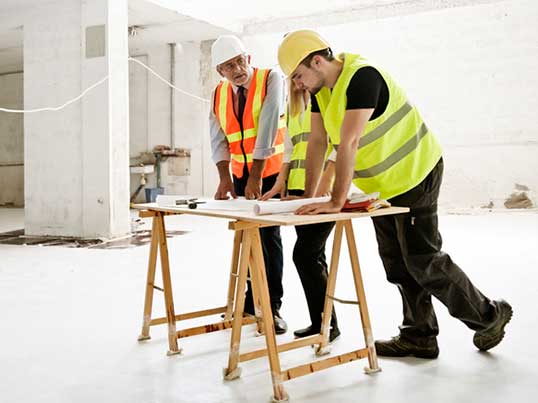 Challenge 3: Effective Collaboration
Collaboration among employees, contractors, business partners and suppliers is essential to the efficient delivery of construction and industrial services. However, poor-quality WAN connections at remote job sites often make communication difficult. GDS integrates business communication services with its remote site connectivity solutions so that workers have full access to the features they need. All-in-one voice, chat and meeting tools can be accessed using virtually any device.
Schedule A Discovery Call with a Managed IT Expert
We'll discuss the unique IT needs of your

Construction Firm

& offer a tailored solution